---
Thank you for supporting Covers 4 Others!
Your vote could help provide a homeowner in need with a free roof and help build a blueprint for a better life.

Scroll down below the voting form to read each nominee's story, then submit your vote!
There is no limit to how many times you can vote.
The voting period begins August 20 and ends September 3rd. 
Winners will be announced on Patriot Day (September 11).
---
---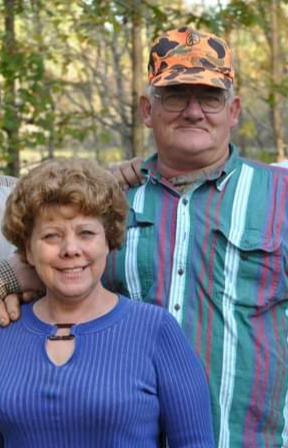 Alan C.
Deridder, Louisiana
Alan and his wife are in their early 70s and in desperate need of a new roof. Alan is known as the "vegetable man". He grows a garden every year to help supplement his social security. However he ends up giving most of it away. Alan and his wife are always giving to others & it would be nice to see them get a new roof. Theirs was destroyed from Hurricane Laura & Delta.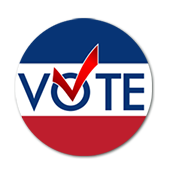 Horizons Association
Blackwell, OK
This building hosts NA/AA meetings for Blackwell recovering addicts, 7 days a week, and for a lot of us addicts, this building has been the glue that holds us together and helps keep us clean. We have to use buckets in multiple places when it rains due to leaks.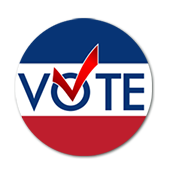 Ulysses McDaniel
Alexandria, Louisiana
Ulysses McDaniel is a great person. He has been in business at the same location for 28 years meeting the needs of customers through his sportswear business. Regardless of the event, the number of shirts, the graphics or the timing , he come through. It can be a need for 2 days or 2 hours, he does his best to meet the needs of the customer. He works long hours and only takes off 1 day a week on Sunday. But if he has a need from a customer, he will go in and take care of their need. He is a one man operation and is committed to his business and family. As a result of the storms that impacted Louisiana last year , the roof on the building sustained significant damage. The leaking in the building has got much worse with all the recent rain events in the area. Several repair services have looked at the job and said they would return to fix the roof. However the companies have not returned. As we approach another season of rains, winds and potential hurricanes , we are concerned that the conditions will get worse and threaten the merchandise and equipment. Ulysses was not an exception to being impacted by the pandemic. Now that we are entering the storm season, our hearts go out to him . The leaks in the building are not slowing. We have been hopeful that a blessing would come sooner rather than later and then I came across your site. Ulysses McDaniel has always been a hard working, compassionate, dedicated and giving person. He does his best to ensure that his customers are able to celebrate every milestone, special event or occasion with high quality personalized and unique t'shirts. He has spent almost 3 decades meeting the needs and serving others. He is very desiring of having the roof on his business replaced so he can continue to serve his customer.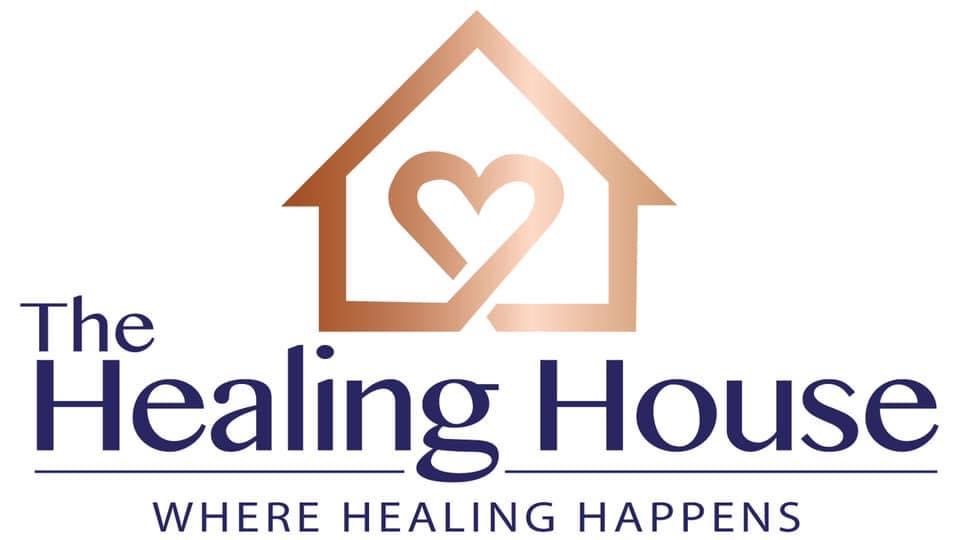 The Healing House
St Albans, West Virginia
The Healing House Inc. is a newly incorporated 501(c)(3) holistic behavioral health program dedicated to serving and empowering women. We help women who have been impacted by trauma heal and rebuild. We provide an innovative approach to healing and a fresh take on life after trauma through the highest quality of coaching, counseling, and education. Our mission is to create a safe environment for women that promotes healing, development, transformation, and growth in all areas. As a new nonprofit, we have been faced with unique challenges in securing funding for program development and implementation, as well as securing funding for our building renovations. Being awarded the Covers4Others Grant will help us make the necessary renovations to our building's exterior and help us improve the quality of homes and businesses on Charleston's West Side. Our hope is that our "home" will be a place where women of all ages will feel safe, and ready to heal.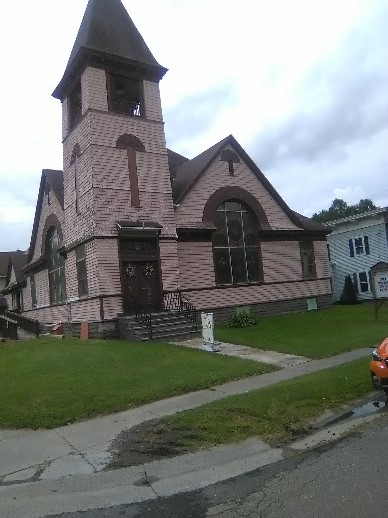 Mount Upton United Methodist Church
Mount Upton, New York
Our church has an fairly urgent need for roof repairs and a very limited budget. Our congregation has slowed, we run food pantries and takeout for community dinners once a month before and during Covid to help the community and we have a youth group as well. We try to stay involved in the community as much as possible. we use our youth group funds to sponsor kids to go to camp.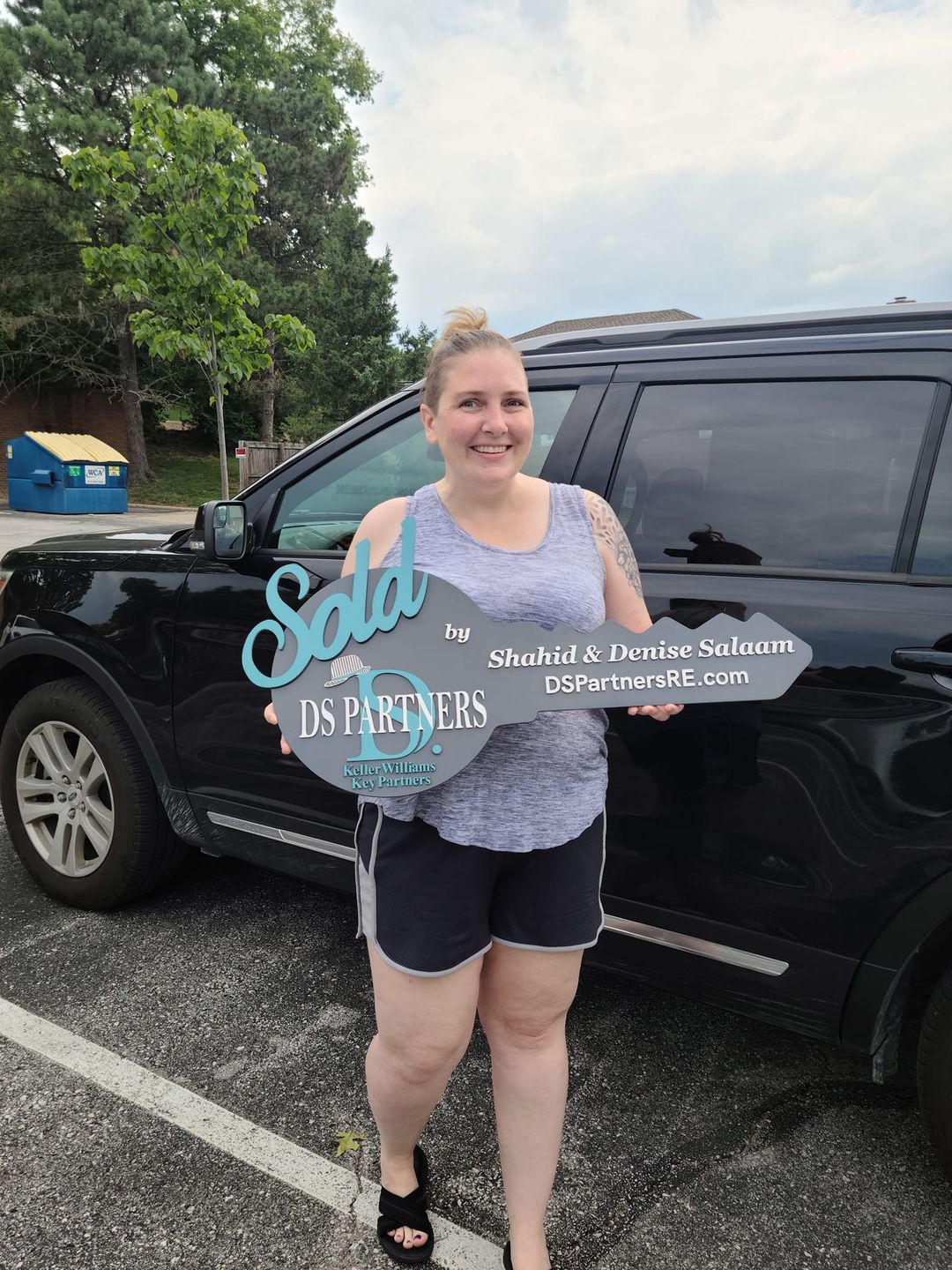 Michelle S.
Grandview, Missouri
We met Michelle, a single mother of 4 boys, as she was looking for a new home. She has a demanding job as a case worker for foster children and is amazing at what she does.The roof on the home she recently purchased is in desparate need of replacing. With other moving expenses and repairs needed, she is unable to replace the roof at this time. We would love for her to have the assurance of knowing her new home will be protected with this new roof as well as the peace of mind that this isn't an expense she needs to cover.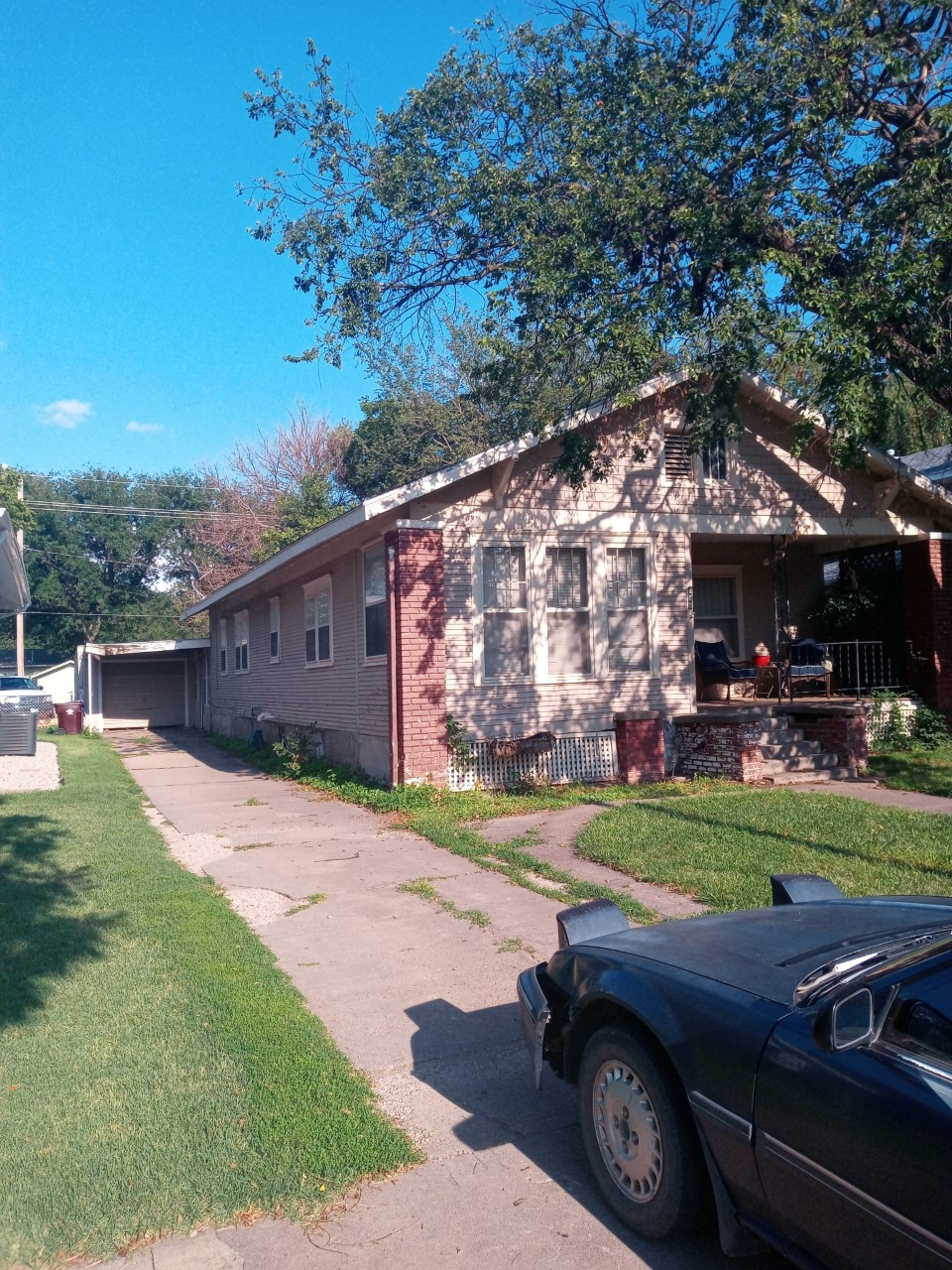 Karen K.
McPherson, Kansas
My dad used to take care of my mom and ever since he has passed away my mom has had more problems with her house than anyone I've ever known from a flood in the house that he passed away in in the basement to her carport practically falling off and then somebody coming to fix her roof over her back patio and he did such a shoddy job that it is caving. Honey thought that he was just going to run off and not finish it and just run off with her money. And then now she's having wiring problems after she had her kitchen redone because it caught fire. And her basement has leaked and it just seems like one thing after another I don't want to see my mother lose her house. She can't fix everything she doesn't have help with something. And I know she won't ask for help because she is ashamed too. Her pride gets the best of her she doesn't want anybody to know how that off she really is. I'm begging you to please help my mom. Second she can get just a little bit of relief and know that people care.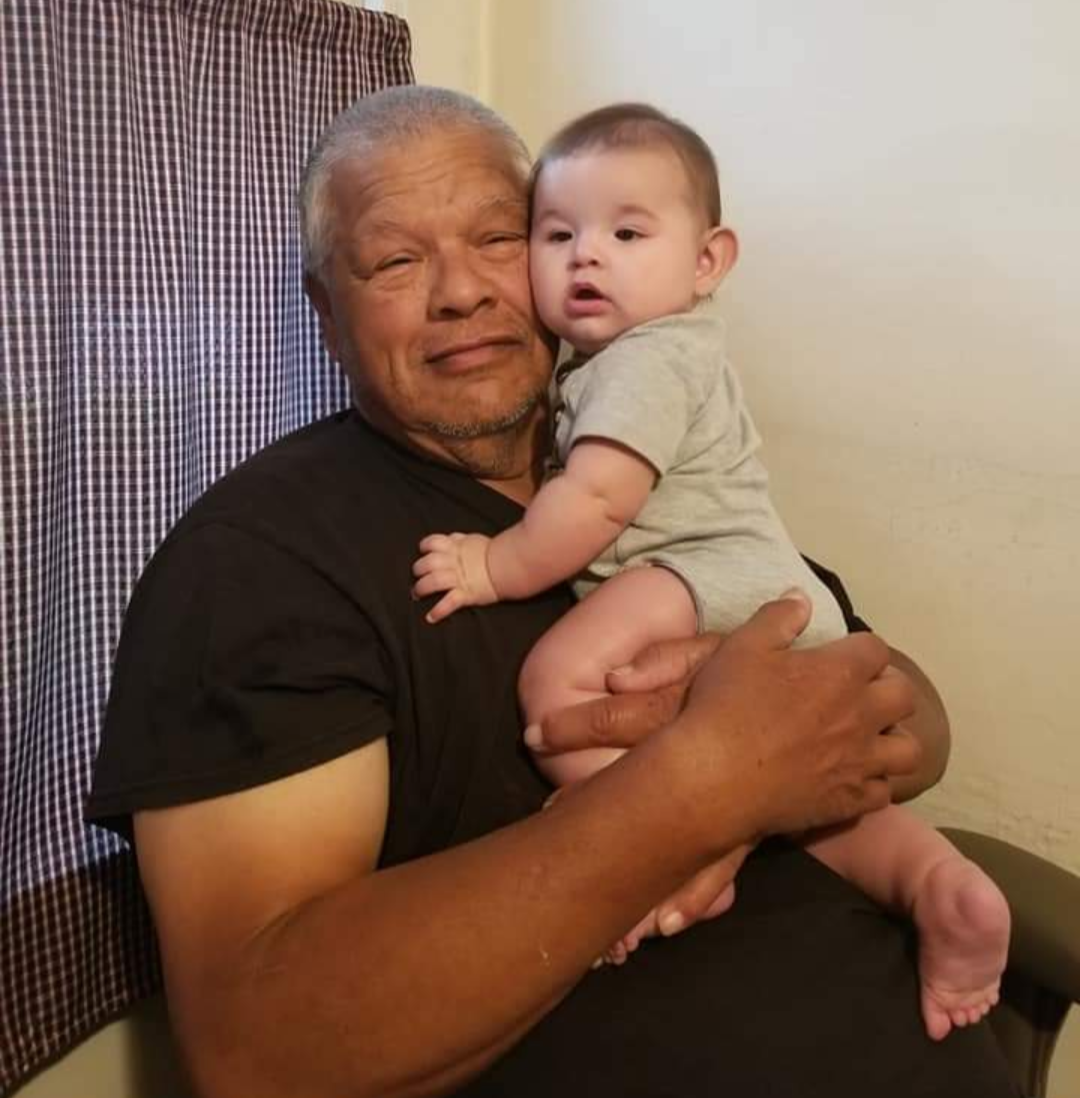 Joe A.
Alliance, Nebraska
Joe has had a rough last 10 years. He is a Veteran. He had to go into an early retirement for diabetes. He poked his toe accidentally and it turned into a horrible infection which led to amputation of his lower leg. His son was tragically killed in a farm accident. His grandson passed a week after being born a couple years ago. He just lost a niece to Covid a month ago. A bad storm came through the second week of July and broke several trees on his property and one fell on his house. Lots of shingles have blown off. His son that normally would help them out financially got laid off in the summer of 2020 and had to take work for less pay which leaves him unable to help them financially. He is a great dad, Grandpa, Uncle and friend to all those that know him. Even through all the trials life has thrown him, he maintains a smile for all and a hearty hug hello.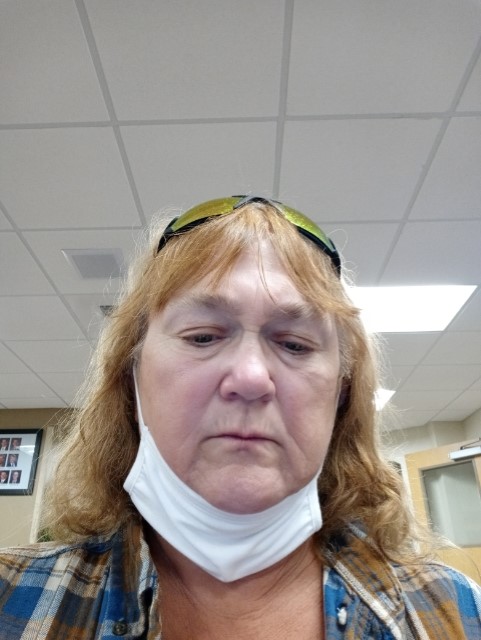 Rosalind Ann B.
Williston North Dakota
Needs roof repaired badly. She lost her insurance and is in dire need as the roof is falling in. The house was built in 1916 and has a lot of issues when snow comes, current roof is over 20 years old and many of the shingles have come off already.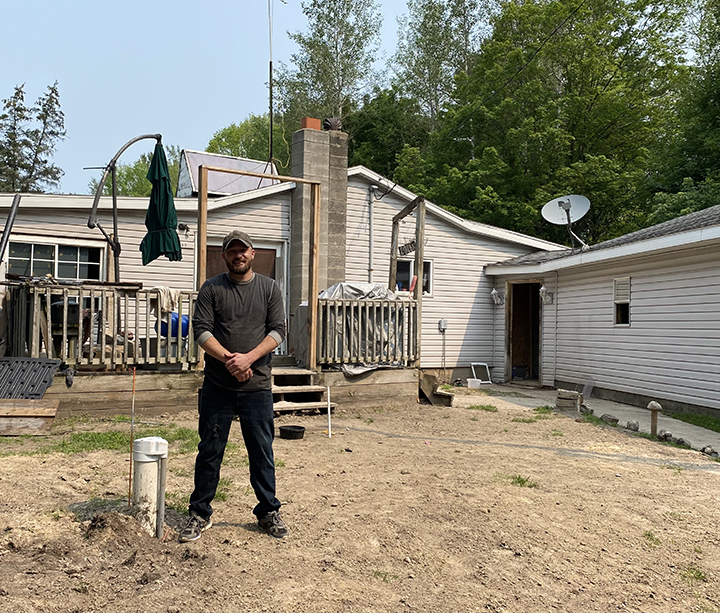 Shawn C.
Morley, Michigan
We nominate Shawn because he is in desperate need of a roof. Shawn applied to our Mecosta County Habitat for Humanity Critical home Repair Program because he had no water for over 4 months. When we inspected the home had other issues as well. We installed a new well for him but because we are a small affiliate we can only address the most critical at the time. But Shawn does need a new roof very much. The leaking is causing more damage to the in side of the house. This 38 year old man is on disability because of a fall on his head during construction of a roof when he was on his 20's. He struggles with short term memory so it is very hard to keep a job. He is a great guy and just needs a helping hand. My Number is 231-598-0231 Lisa Barnum the Community Outreach Director for MCHFH. He gets confused so if by chance you need more info please call me.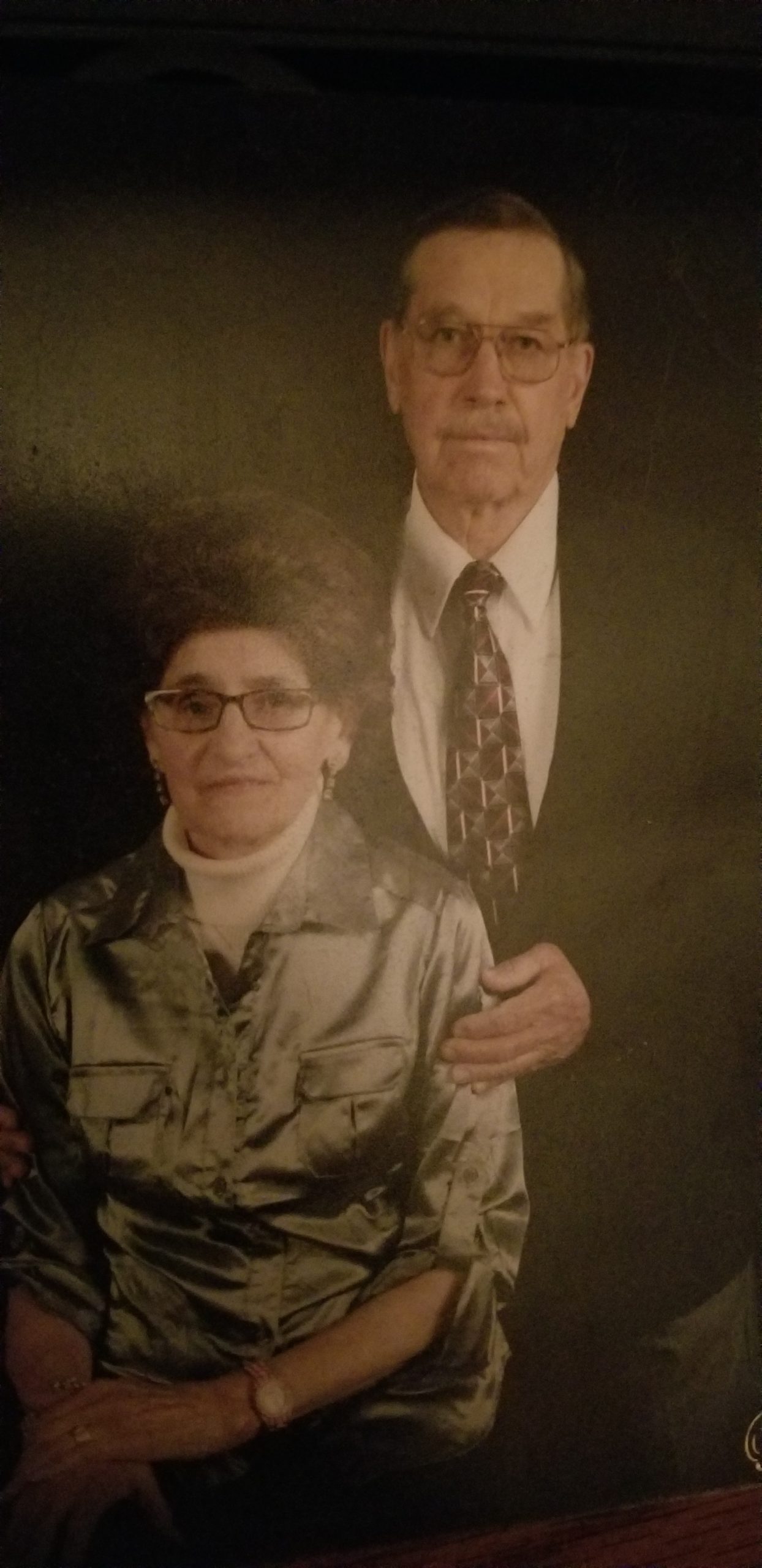 Paul B.
Aurora, Colorado
My father is 85 year old retired veteran. He spent his entire career in the Air Force. He recently found out the insurance company he has stayed loyal to for over 45 years included a rider on his policy, in case of hail, his deductible is no longer $1000 but $5240. This rider was not explained to him and his agent informs him that it was written in and he "agreed to it" when he renewed his policy. He thought any major changes to the policy would be explained to him. He is living alone and paying for his wife's nursing home and struggling with this new expense for the roof replacement after a hail storm. The photo I included is him and my mom on their 50th wedding anniversary ten years ago. They just celebrated their 60th anniversary last month.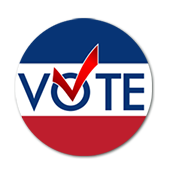 Theresa O.
Vanderbilt, Michigan
Theresa needs a new roof so bad. When it rains it is raining in her house. She has always helped me so much over the years that I would love to be able to give back to her in some way. She needs this roof.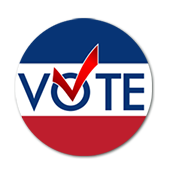 Larry and Karen D.
Alliance, Nebraska
Its been a rough year for them. Please help them out with a new roof.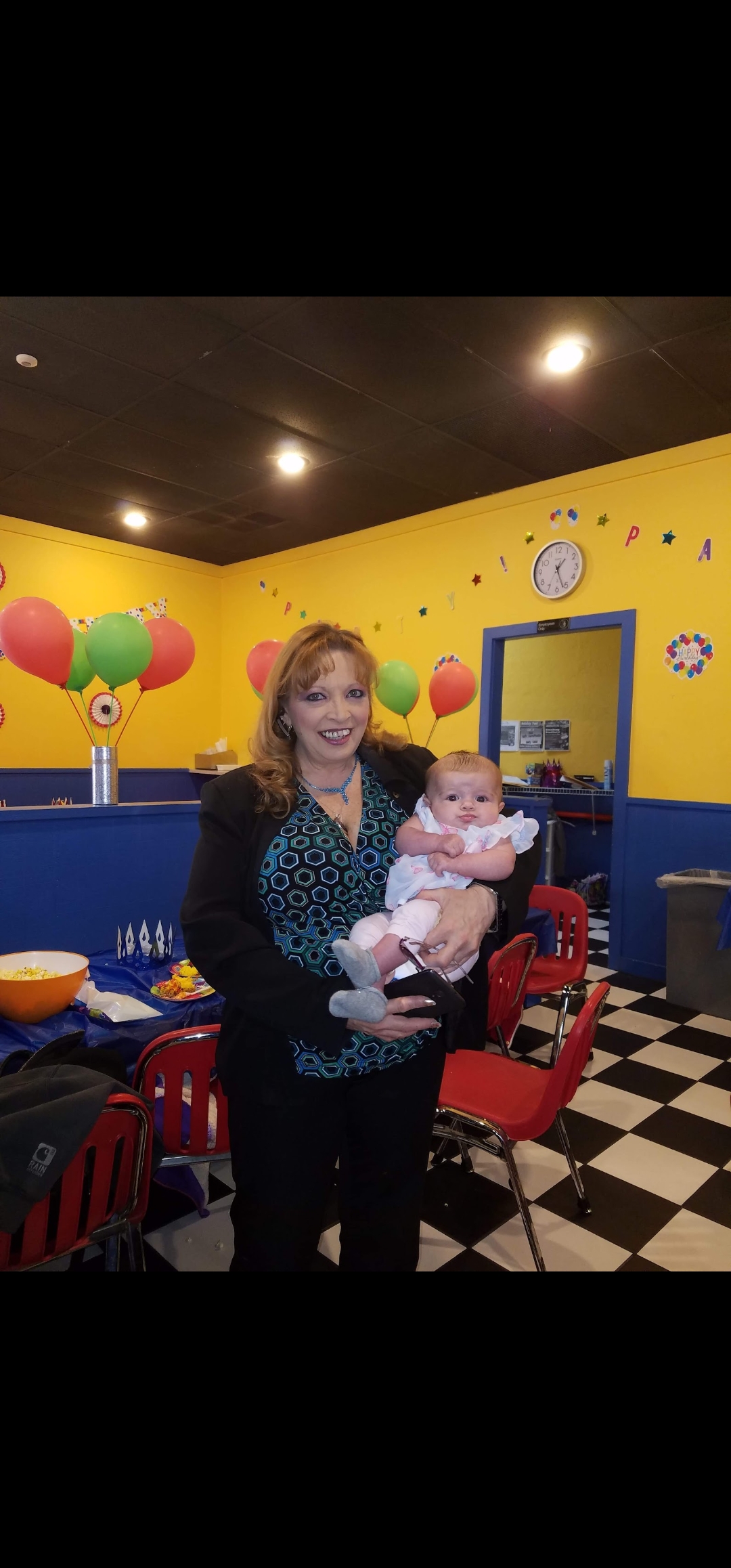 Teresa B.
Independence, Missouri
Teresa is a wonderful person, when meeting her you would never know she's been through a lot. All you see is a loving grandma. She's the type of person you could spend hours talking too. She always see the bright side of things. She recently was able to leave a bad situation and purchase a house for herself. Unfortunately, her house now needs a new roof. It's leaking and becoming a hazard situation. She's tried desperately contacting every roofing company she can come across but was unable to receive financing. She's now at the point where her only option is to pay in full for a new roof, but the time it would take for her to save up is just not enough. She really needs help and I couldn't think of anyone who deserves it more.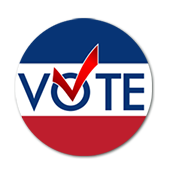 Dee B.
Canton, Ohio
My Sister Dee lost her job of 43 years last year due to COVID and economic downsizing at her employment. She also suffered the loss of her life partner due to lung cancer. She is also under a Doctors care now for her heart. She now struggles on a very low income from Social Security. Within the last year, she has filed 2 claims to have her roof replaced due to severe wind and hail damage. Both claims have been denied. Dee has been a Giver to everyone her whole life. she always gives more than she ever receives.
---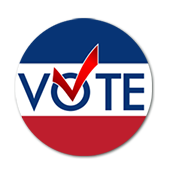 Vicky R.
Deridder, Louisiana
Yo help this lady for a new roof met this lady from our thrift store she ask if we had a refrigerator she could buy got to talking to ms.vickie to find out husband left her drain her bank account and left his special needs child with austium.she was working at walmart part time husband no help .special type of person she is a very giving and loving lady very caring mother.she never gets a break father passed away.then her mom being vet served her country.took real I'll so her daughter worked two jobs and took care of her boys and her mom. But the time she would run back and forth to help her mom.right before the hurricane a person drove threw her house destroy most of there stuff so her and the boys moved into her moms house by the time she needed full time care sleep on floor. After mom passed away the house she was living in is so bad I feel as a good human being she needs someone to help please I will attach pic. This lady son has Autism so does my grandson that hits my heart.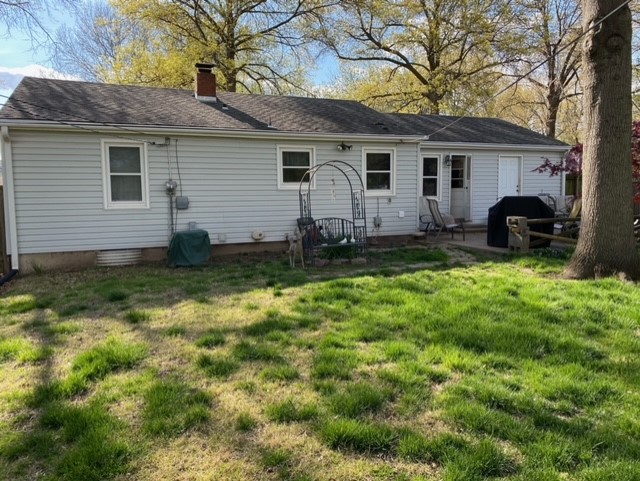 Susan B.
Raytown, Missouri,
Susan Barkers husband was in the Navy from 1956-1960. He passed away April 14th of a brain tumor. He died four months after being diagnosed. He retired from Bendix after working for 22 years. Susan sold Avon for 34 years and has been retired for seven years. Robert E. Barker and Susan E. Barker were married 59 1/2 years before Robert passed. There wedding was September 9th. 1961.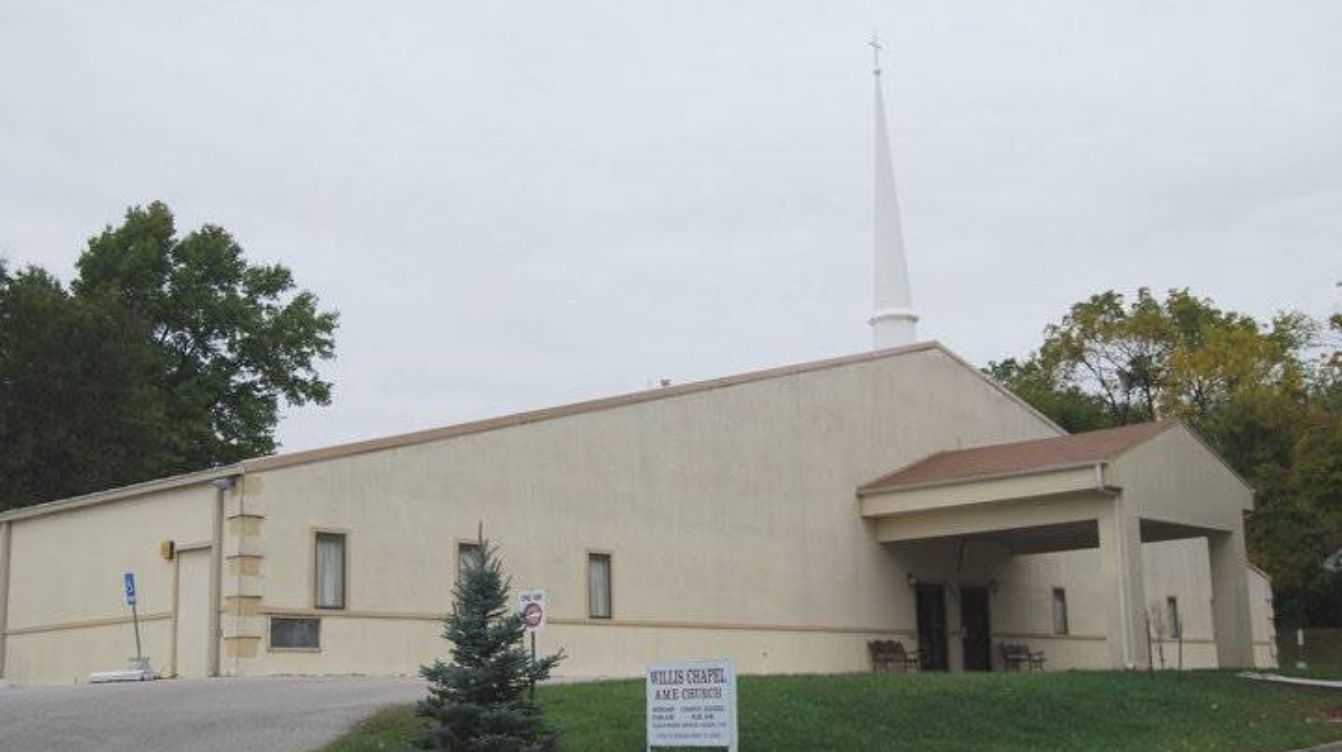 Willis Chapel
Kansas City, Missouri
The Church is need of a new roof. It's a small community Church, but the members are very dedicated. The new Willis Chapel was built on faith. But the builders took advantage of us and are now out of business. Willis chapels members are few but faithful. We desperately need new roofing to keep our insurance rates down. Willis has been faithfully in operation for 109 years. We brought the property next door and built the new church about 20 years ago. Our pastor is Rev Clifton Neal St.James.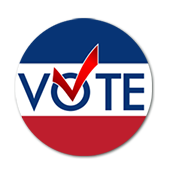 Lettie M.
Fayetteville, North Carolina
Lettie Mathis is the widow of 1SG Samuel Mathis, who served in the United State Army during the Korean and Vietnam Wars. 1SG Mathis served as an Infantrymen for 20 years was received the Purple Heart for injuries sustained during combat action. Samuel honorably retired from the 82nd Airborne Division in November of 1969. He earned several accommodations in addition to the Purple Heart, to include the Good Conduct Medal (3rd award), the Combat Infantry Badge, Korean Service Medal, Master Parachutist Badge, Army Occupation Medal (2nd award), Vietnam Service Medal, Armed Forces Expeditionary Medal (2nd award), Purple Heart and Vietnam Campaign Medal.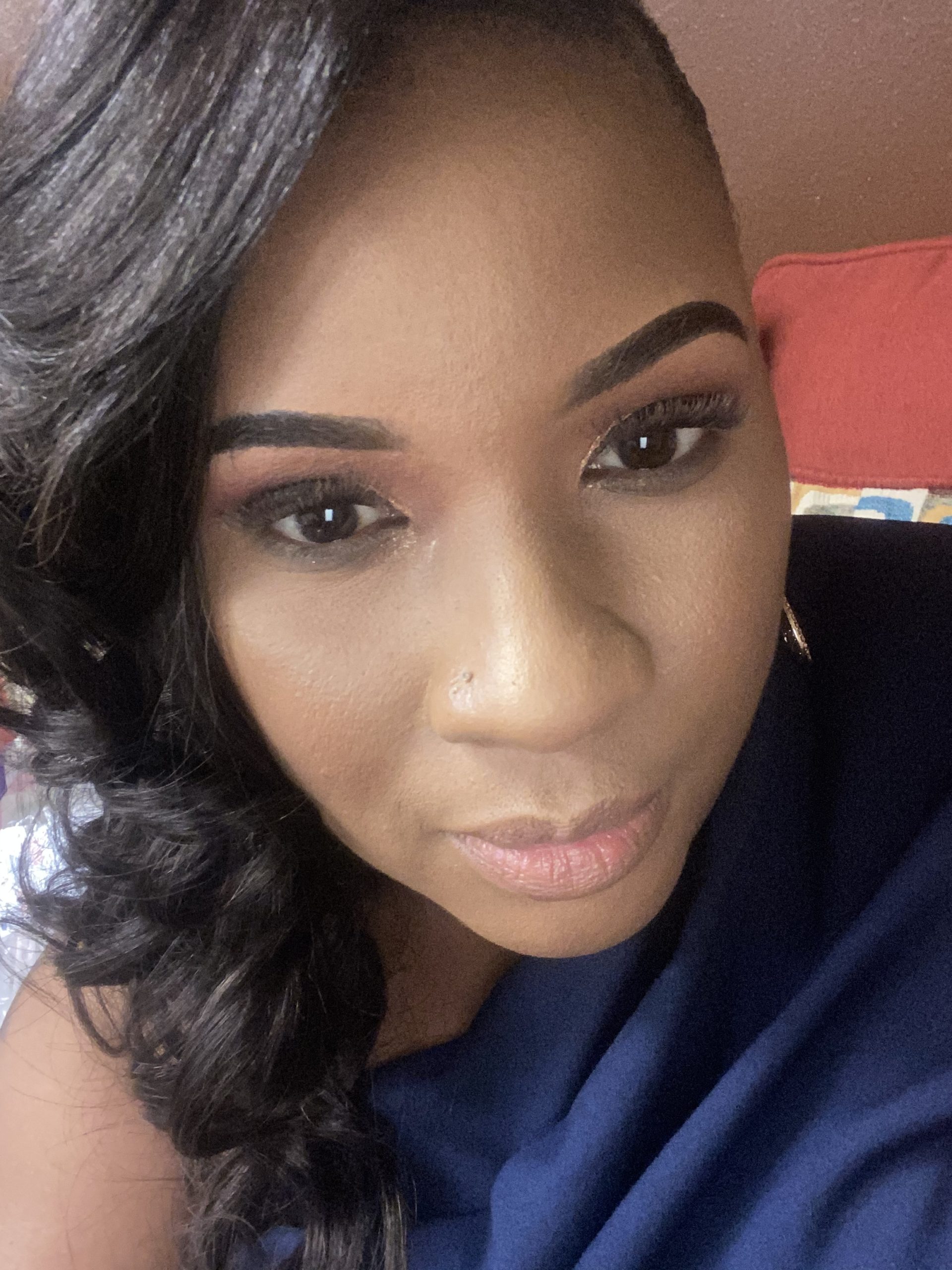 Kimberly J
Baton Rouge, Louisiana
I would like to nominate my daughter because she is a single hard working mother of six. She recently purchased a home in 2018 for her kids and was basically sold a home that had cover up roofing issues. My daughter has spent almost every dollar she had saved up to fix the issue. My daughter has small kids and has mold in the home from the roof. The insurance company will not help and I fear for the health of my daughter and grandchildren.
---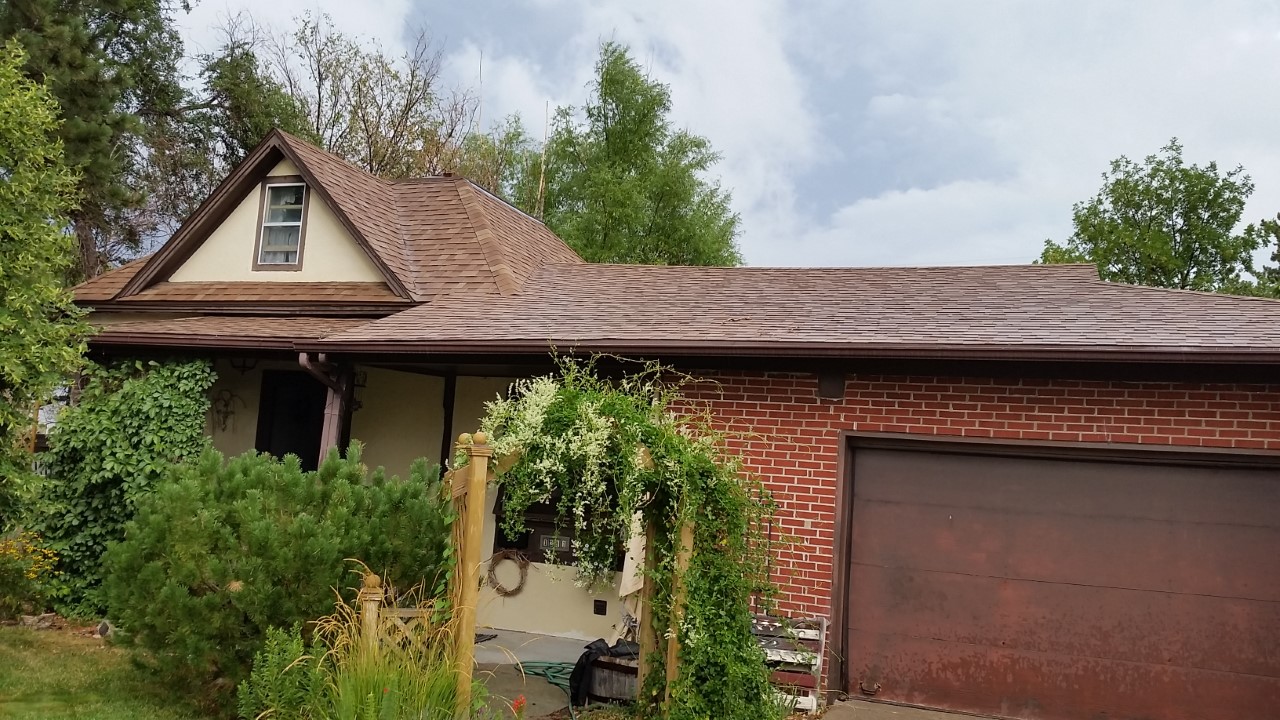 Chris N.
Alliance, Nebraska
I am nominating Chris because she is a single woman who has numerous medical problems and cannot afford to do the upkeep on her home.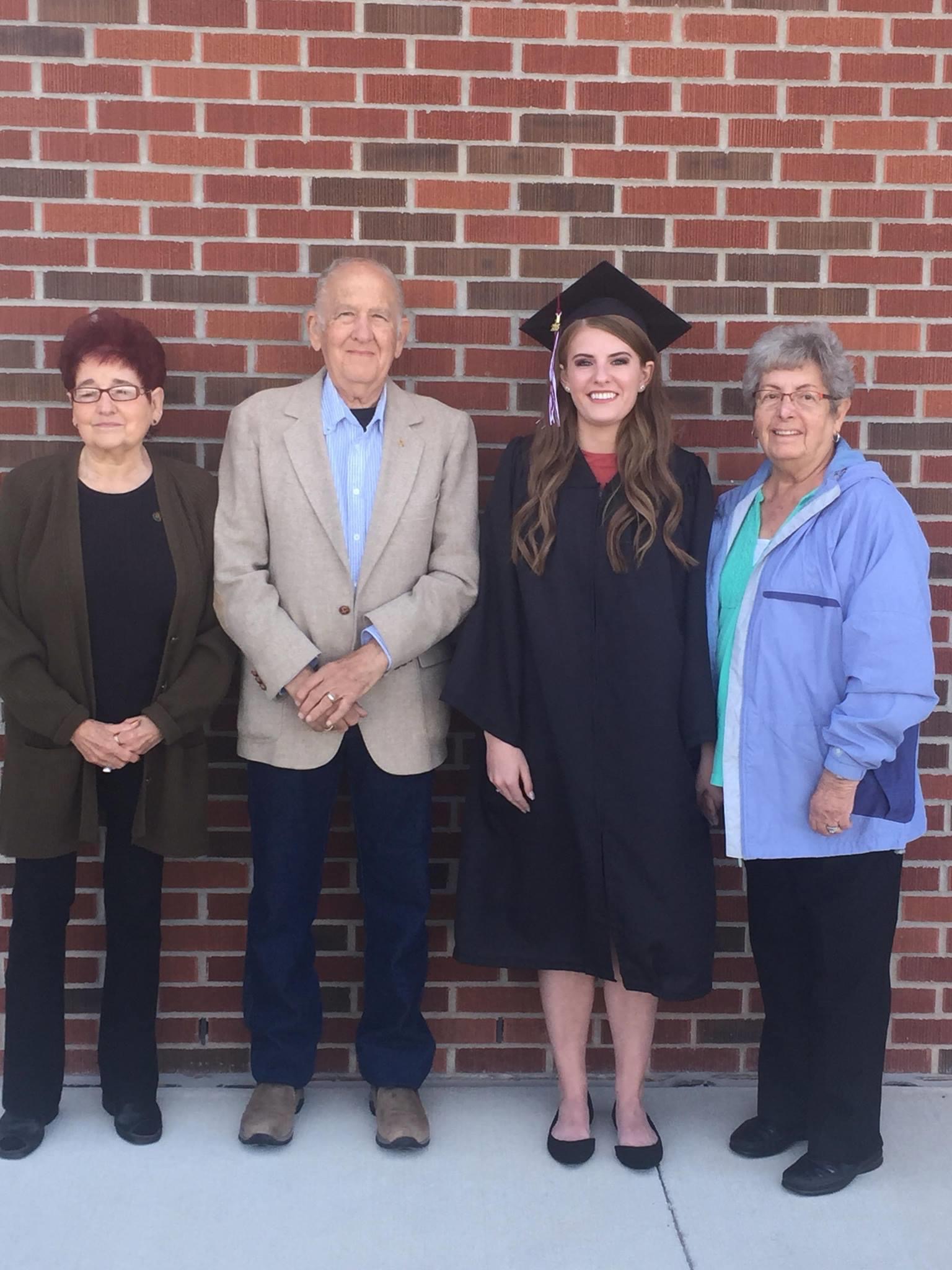 Jan & John W.
Alliance, Nebraska
Both retired in their middle 80s on a fixed income, hit hard by the last storm. Their children help with maintenance around the house and do their best to help their parents, but the roof is in bad shape and is more than the children are able to take on. A new roof would mean a lot to them!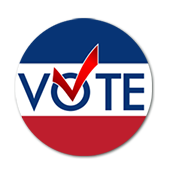 Jacob M.
Des Moines, Iowa
Loss of Job lead to loss of ability to pay insurance premiums.
All nominee information was provided by third party nominators. Regarding the voting process, Aspen Contracting, Inc. reserves the right to withhold information including, but not limited to vote quantity, frequency and source. Aspen Contracting, Inc. does not discriminate in its Covers 4 Others program on the basis of race, color, national or ethnic origin, ancestry, age, religion or religious creed, disability or handicap, sex or gender, gender identity and/or expression (including a transgender identity), sexual orientation, military or veteran status, genetic information, or any other characteristic protected under applicable federal, state or local law.