Your vote could help provide a homeowner in need with a free roof and help build a blueprint for a better life.
Scroll down below the voting form to read each nominee's story, then submit your vote!
There is no limit to how many times you can vote.
The voting period begins August 13th and ends August 31st. 
Winners will be announced on Patriot Day (September 11).
---
---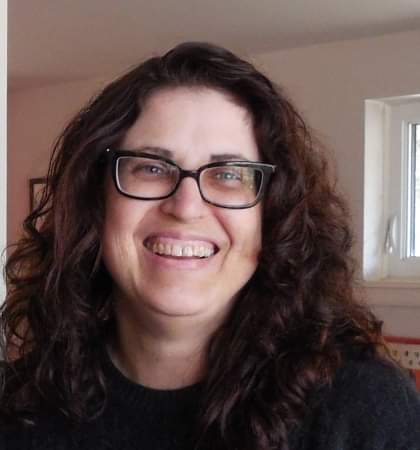 Angelique H.
Independence, Missouri
Angelique is an amazing and loving person, always willing to drop what she is doing to help others. She is currently going through a really rough time. She is in the middle of a divorce after 30 odd years of marriage and recently was laid off after working for the same company for 26 years. She is in the process of job hunting, dealing with her divorce and trying to make ends meet. But with everything going on, she will still help anyone who needs help. I feel that it's her turn to get the help she needs. Her roof is in pretty rough shape after a hail storm a while back, with "soft" spots due to water damage.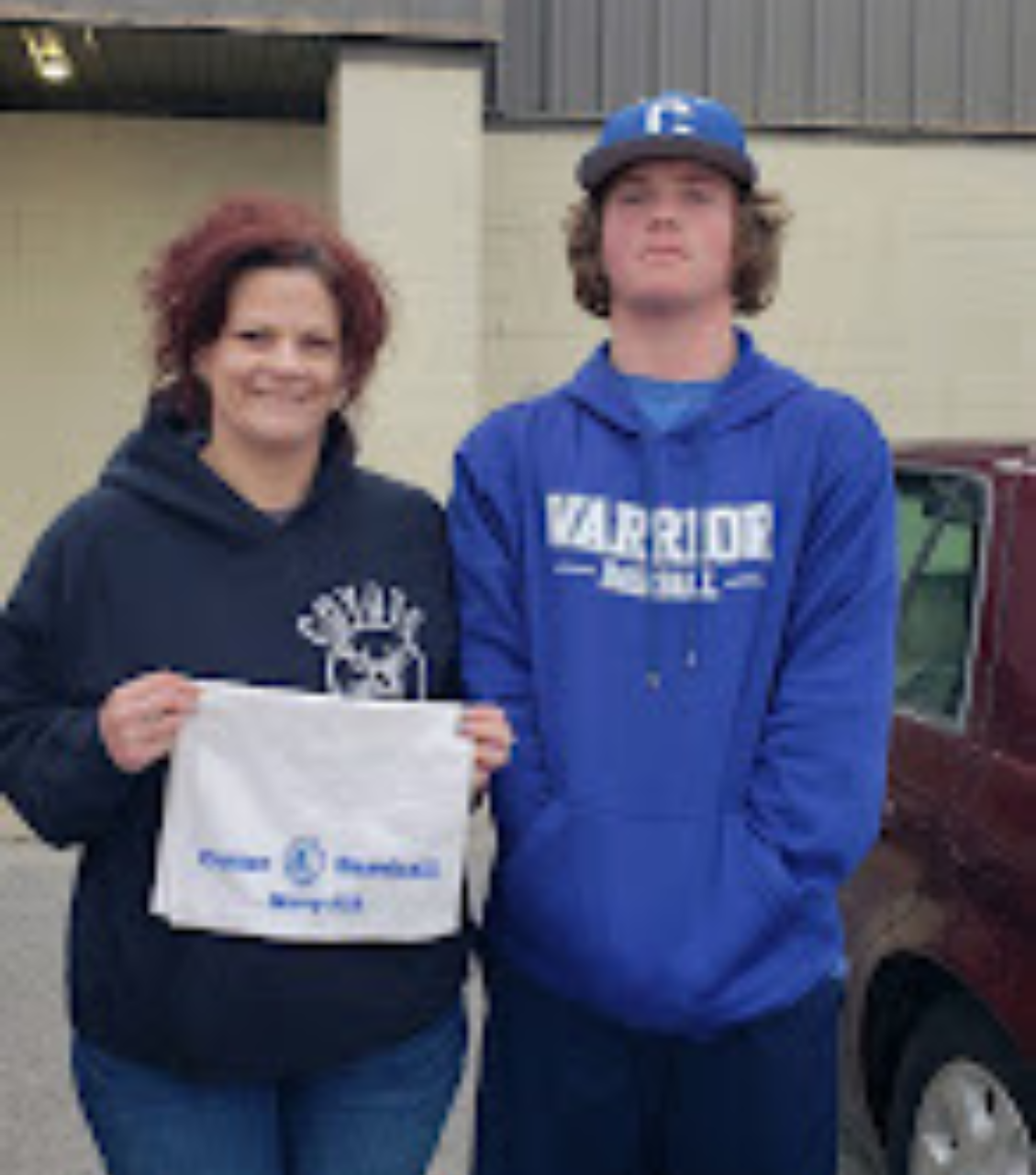 Amber B.
Gassville, Arkansas
They say third time's a charm, this will be my 3rd time entering for a free roof. This would be an answer to my prayers, because affording a new roof isn't within my financial budget. My roof leaks in a new spot every month or so and I'm at a loss with what I can do about it.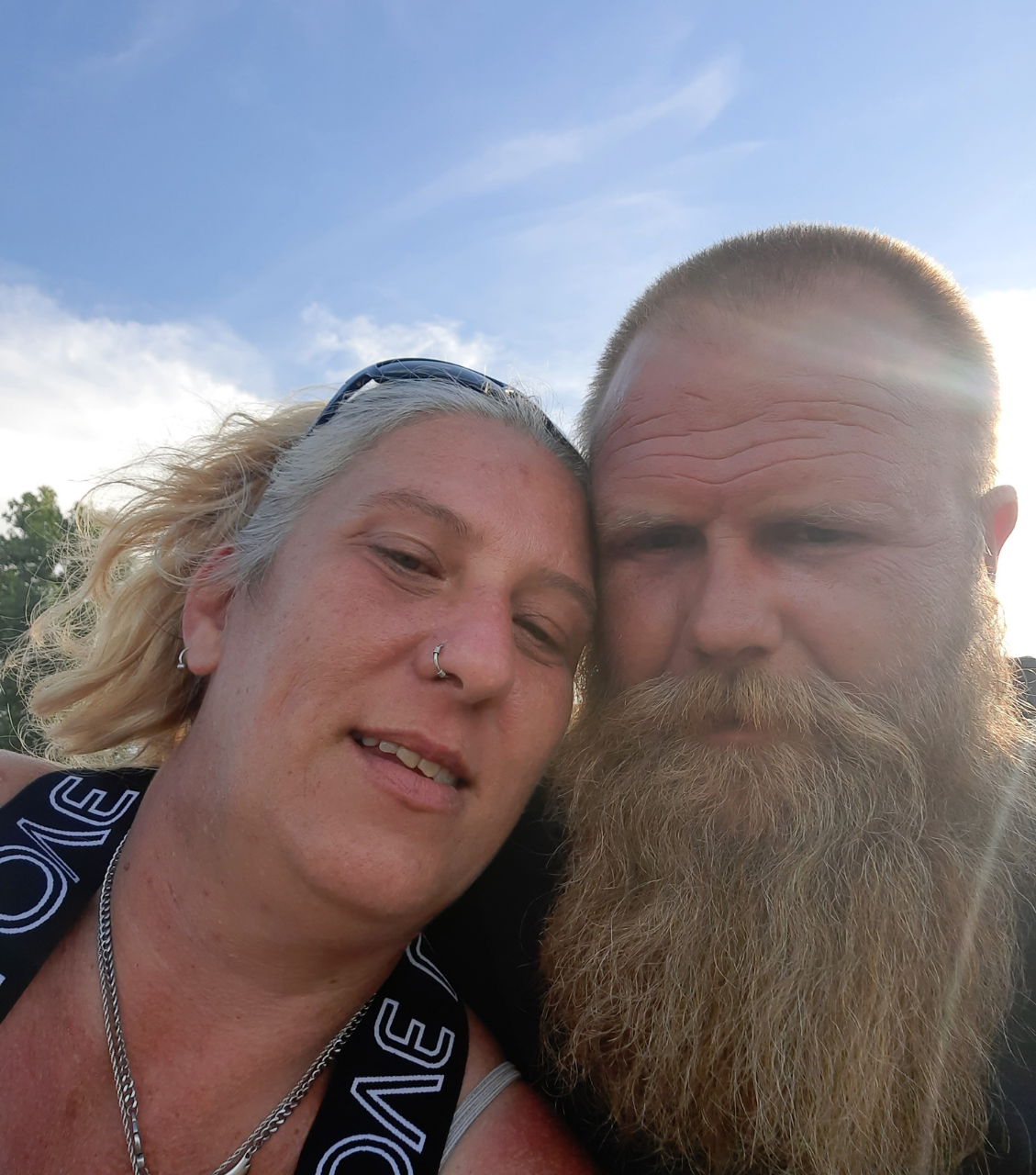 Angelia S
Clayton, North Carolina
Fallen on hard times. Been waiting on taxes since last year to get it fixed. Someone stole my husband's social security number and we are still wiring for them to review. Our roof is leaking and there is two adult kids in the house with autism.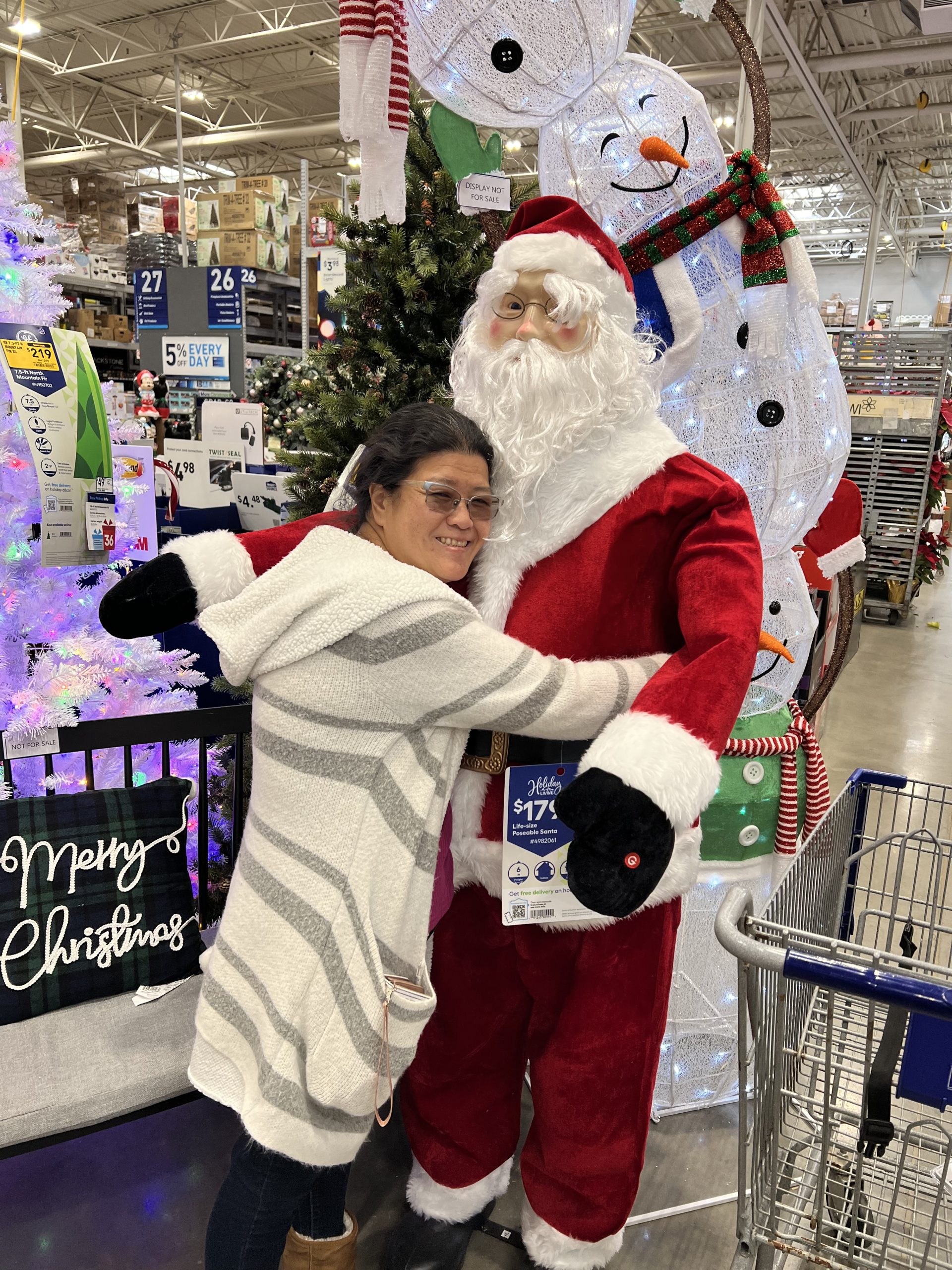 Belinda G. 
Shawnee, Kansas
Beautiful home in Shawnee that needs a new roof.  In the last two years these things have happened:
My oldest son, only 40, was diagnosed with ALS and cannot walk now, cannot eat except through a tube, and has two young children that will be losing their daddy.
My second oldest son, Brandon, committed suicide on February 28th of this year and we are completely devastated.  I recently lost my job of 7 years.  The recent storms damaged our roof but with a $5000 deductible we cannot afford to get it repaired. Through all of this we still do our best and try to help others by volunteering and giving back to our community.
Thank you for your consideration.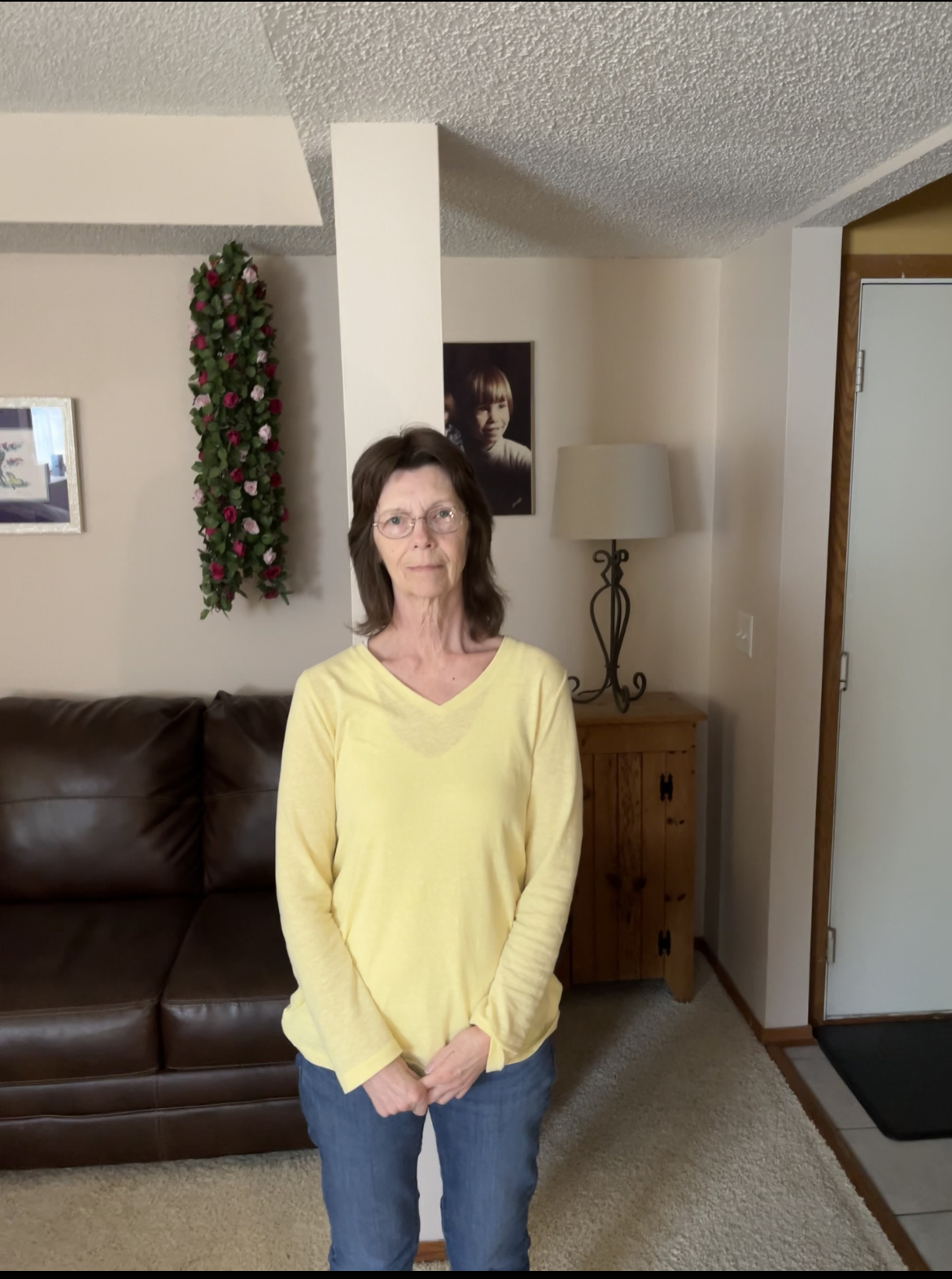 Betty T.
Des Moines, IA
Betty insurance company said they wouldn't cover her roof after the last storm. They said the shingles were in poor condition even though the roof is only 10 years old. I contacted Owns Corning about the shingles being bad and started a claim. Betty had a friend do the roof and didn't have documentation of it being done. Finally, after all this Betty got a letter in the mail from her insurance that they wont insure her roof because of the condition of the roof. So, if we have a major storm Bettys roof will not be protected by insurance. Betty at this time cant afford a new roof and I feel would be a perfect candidate for the Covers 4 Others program.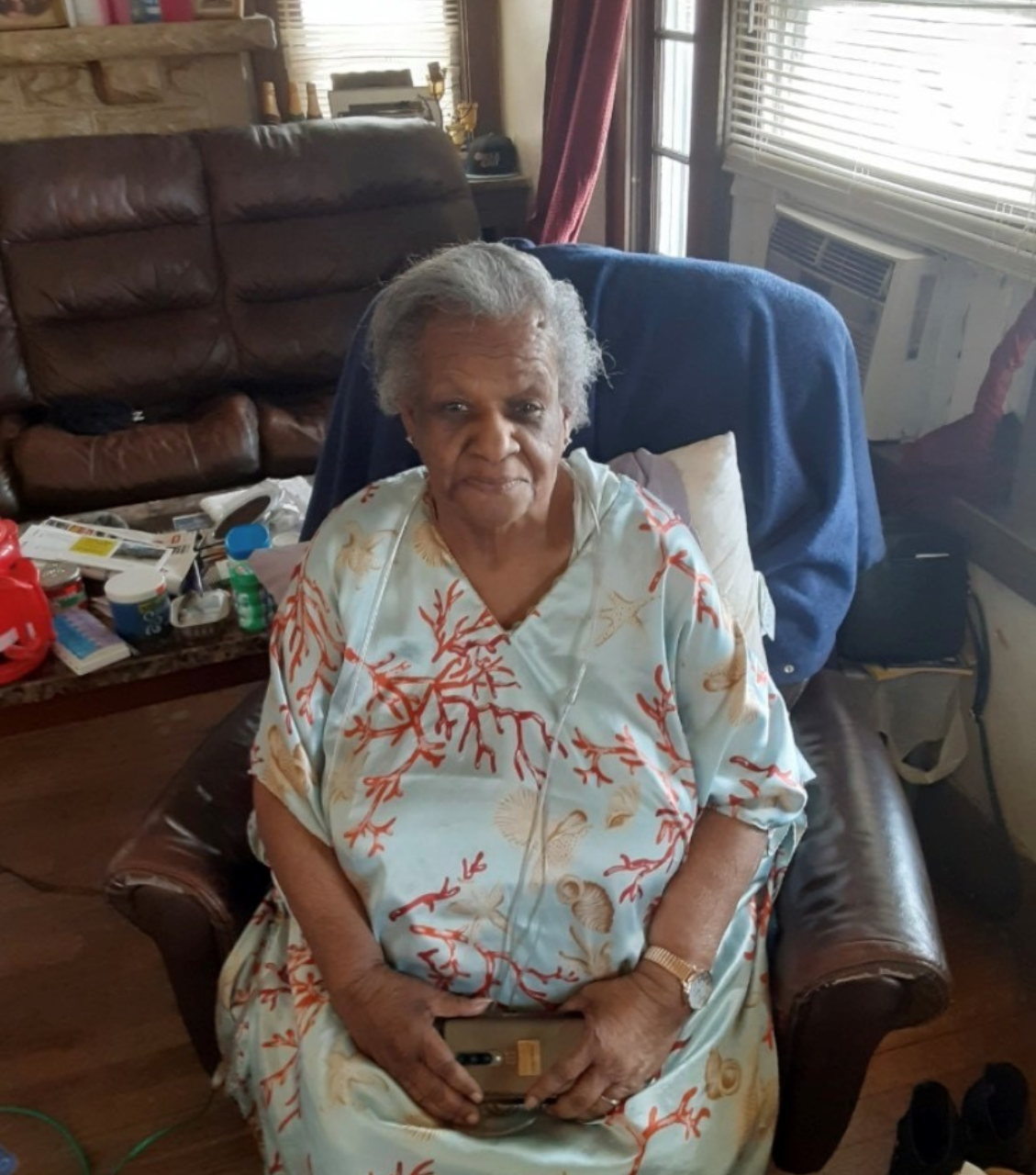 Blanche H. 
Kansas City, Missouri
Blanch is one the most hardworking caring women I have ever met. She is constantly helping others even though her home and her health is declining. She deserves a safe and warm home to continue to reside in. I hope and pray we are able to make that happen for her!
Blanch is almost 80 years old living in her family home in which has been passed on from her mother. Her roof has plenty of damages and leaks. It needs to be repaired. She still houses and cares for her own sons and grandbabies and great grandbabies. She needs and deserves the love and support she pours into everyone around her.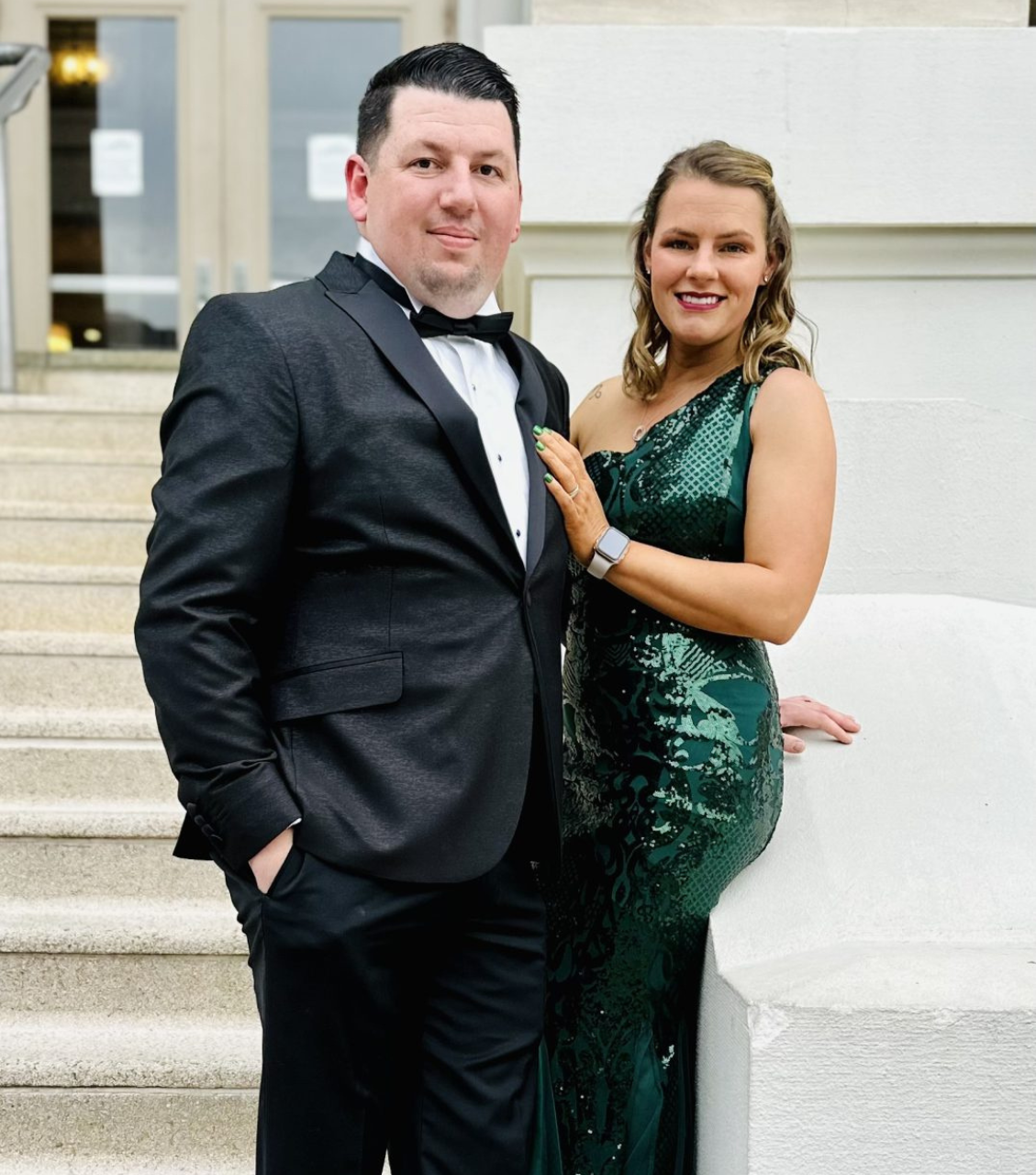 Brett & Laken M.
Woodworth, Louisiana
Brett and Laken both work so hard and never ask for anything in return. They continuously give to their community, friends, family, and jobs. Brett is a police officer that puts it on the line daily to help others. Laken is a nurse that is dedicated to helping others. Both are small town hero's in my eyes. Giving them a new roof would help them since they dedicate their lives to help others.
Brett and Laken Masters have been married for 7 years. They have 3 children and 1 foster son.
Brett knew he wanted to serve his country. Straight out of high school he enlisted in to the Marines. After his time serving he knew he was meant to do more. So he joined the Police Department and worked his way up from patrol to K9 handler then Assistant Chief of Police.
Laken has always had a heart and empathy for others. She helps her community by loving and caring for the elderly by being a LPN at an Assisted living community. These two people are there for their family, friends, and community with out hesitation. We hope by winning this roof helps gives them a little of what they give each day to others.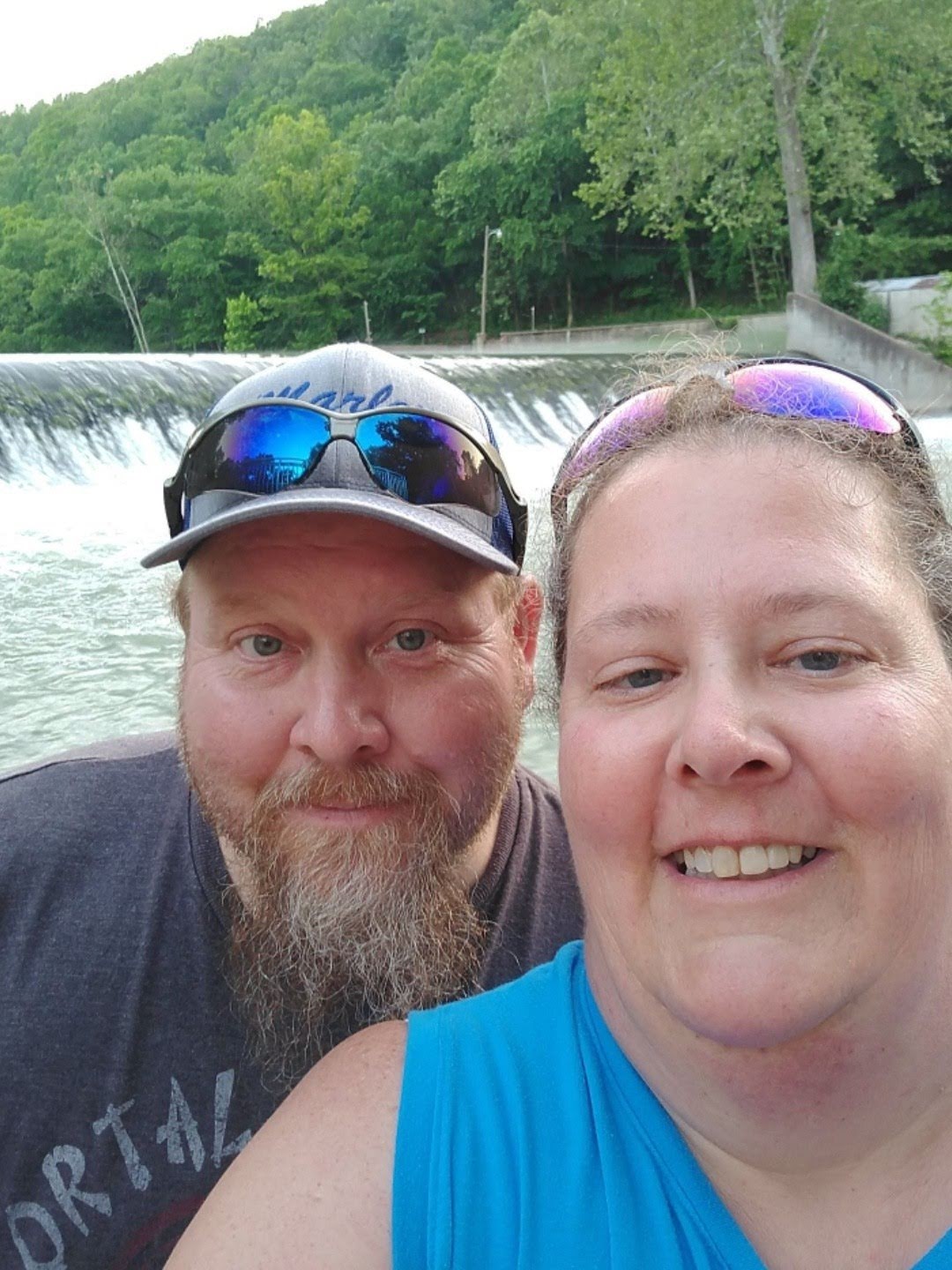 Brian & Genelle I.
Kansas City, Kansas
We are both in our 50's with our kids grown & gone out of state. This is our forever home, for better or worse. We bought our home with the intention of having plans to upgrade various parts, then COVID hit. We both lost our jobs at the beginning of COVID. It took awhile to find work due to everyone laying off it seemed & not knowing what the future held. My husband Brian went & started UBER & I found another job only to be let loose 3 months later due to COVID again. It then took awhile again to find work.
Sadly, that means that upgrading our home has fallen by the wayside. We are in need of a new roof but looking at a minimum of 15 years down the road to do it, if then. I'm sure there are more deserving people, but you won't find more appreciative people than us. I am crossing fingers, toes, & my eyes to hope we become a Cover4Others winner!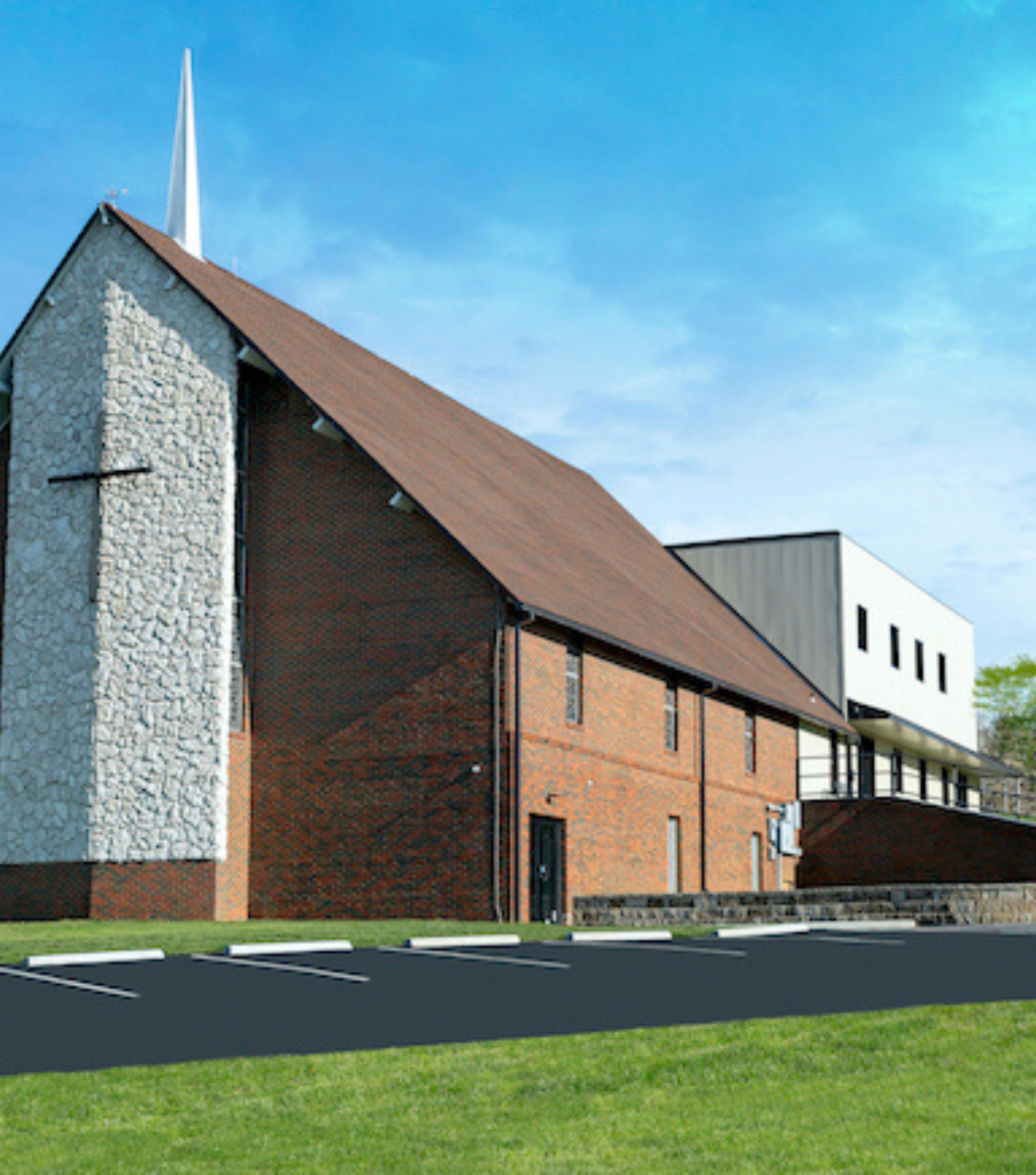 Crossroads Church
Grain Valley, Missouri
Crossroads Church has been in the Grain Valley community for 24 years, serving members of the community and sharing hope with those who find themselves at a challenging "crossroads." Twelve years ago, after realizing that the 135-year-old Grain Valley Christian Church was within days of closing its doors, the leaders of both churches united in a plan to merge the two churches. Crossroads had spent 12 years renting 8,400 sq. ft. of retail space on the Outer Road and GVCC had 15,000 sq. ft. in a building constructed in the early 70's - just three blocks apart. The desire was for the community to see God bringing two churches together as one rather than one feasting off the dead carcass of the other.
The building needed an extreme amount of work. For 30 years, it had been repaired and held together with duct tape and drywall screws. There was black mold inside the walls spanning three floors, water leaks, and a completely rotted roof and decking over the three floors. With much sacrifice and hard work, nearly every inch of the building has been renovated, interior and exterior, doors and windows have been replaced, the roof on the education building has been replaced, and the parking lot has been completely dug up, re-excavated, and replaced. There are still some exterior cosmetic things to be replaced, as well as the steep, sloped roof of the Worship Center.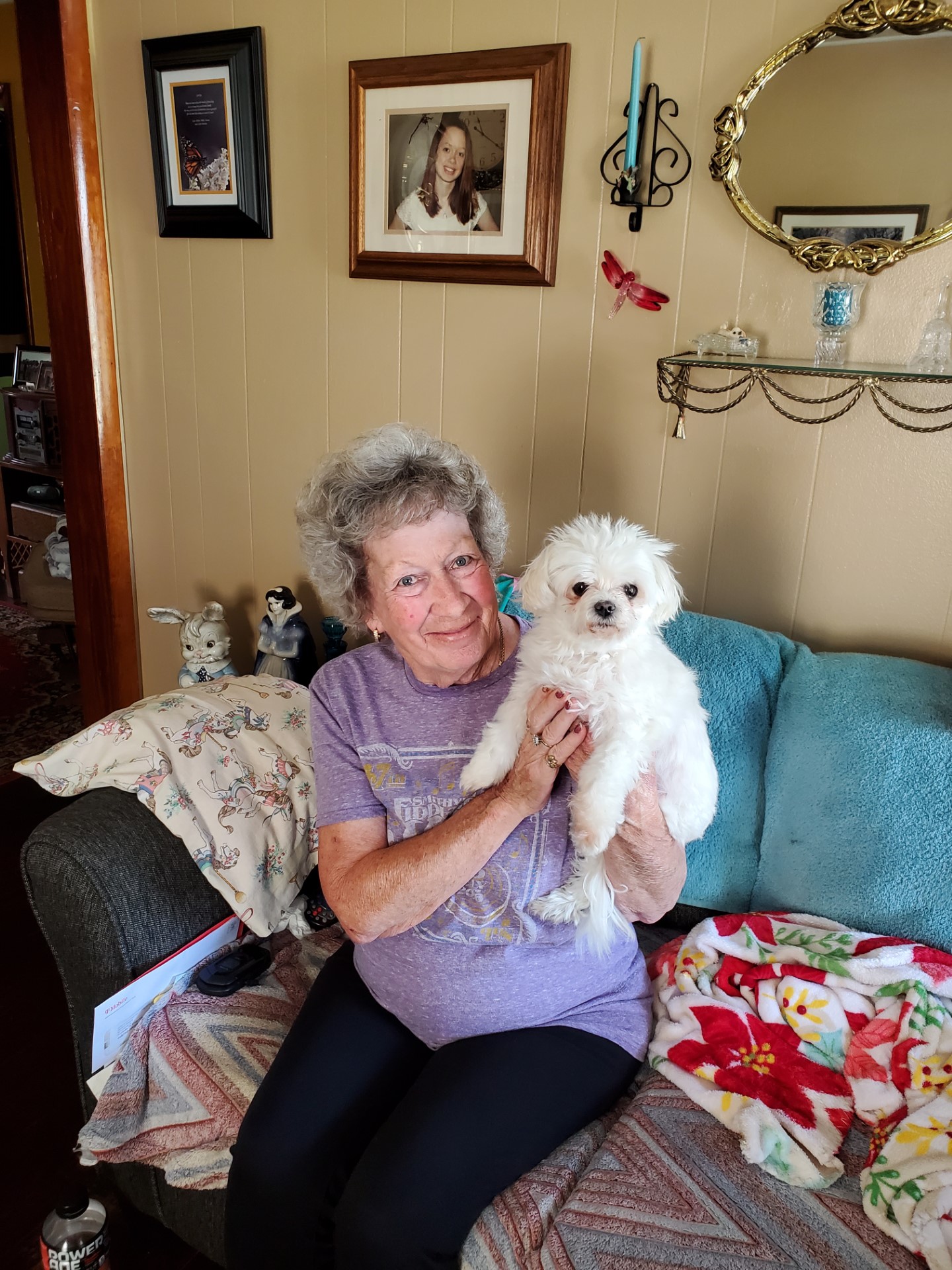 Carolyn Powers
Smithville, Tennessee
She's 76 and still works as a caretaker. She needs help because she doesn't have money. Her roof is coming off and the neighbor has to come nail it down. Her roof is the oldest on the street. 
She bought her house after renting it for years.  The previous owner at one time had the roof repaired but cheaply.  Last year during a storm some of her shingles were standing straight up.  The neighbor tried to nail them down but not with much success.  Carolyn is still working as a caregiver. She deserves the help she gives to others. I truly thank y'all for what you do.  I don't know what I would have done without y'all as I was one of last years winners.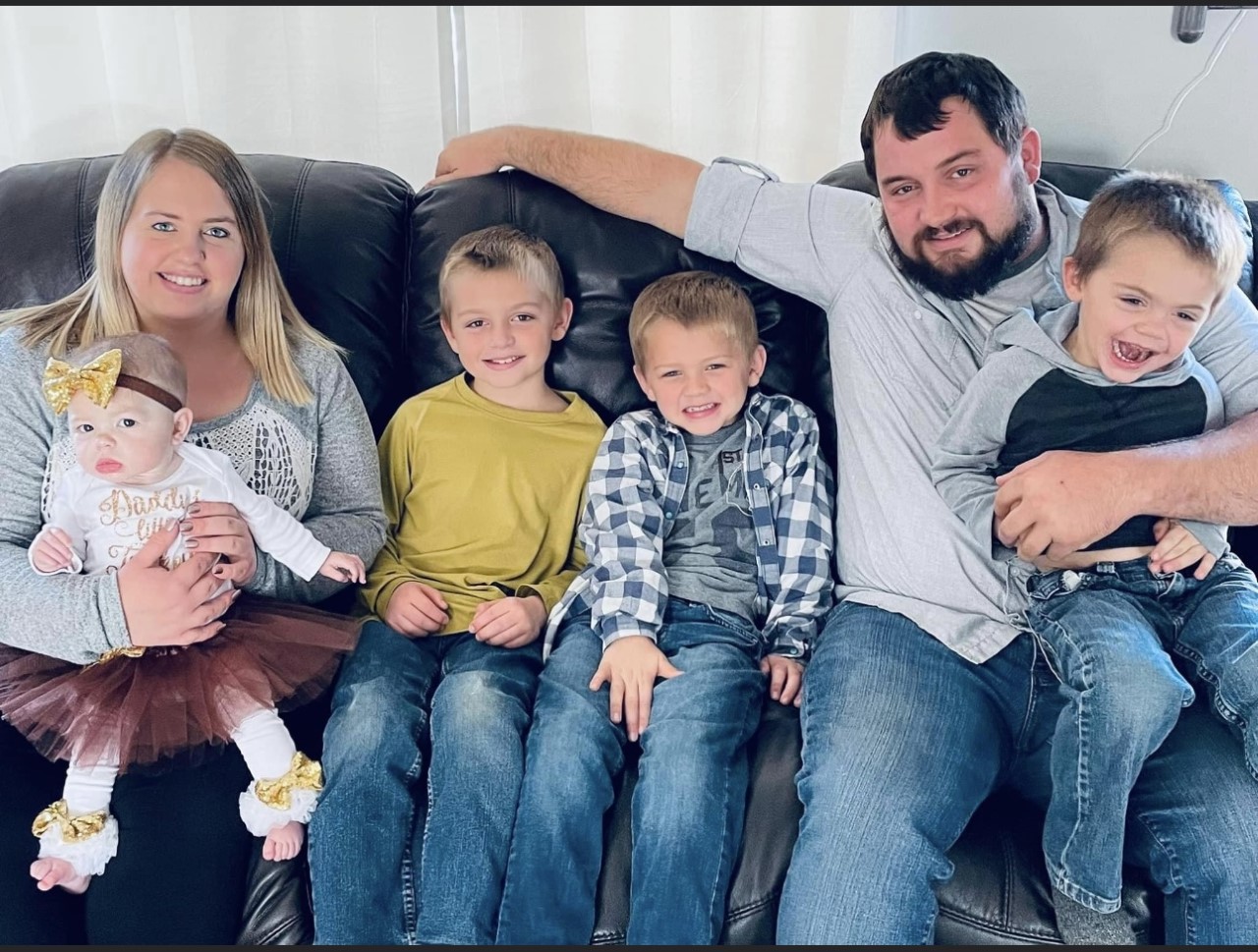 Dan C.
Baldwin, Kansas
Daniel and Shelby are high-school sweethearts, they have been married 9 years. They have four beautiful children out of their marriage, Daniel has worked the same job for what seems like years while Shelby has stayed home with the children and raised them. Shelby has recently started a new adventure and opened their home to an in-home daycare. Daniel and Shelby are the perfect example of small town love and life, they have grew their little family from a small one bedroom apartment to the beautiful home they purchased a few years ago.
With small town life comes big expenses Daniel lives in Baldwin City Kansas but drives to the Lee Summit Mo area for work every day. They are of course raising four kids on one income, and they are a very deserving family. Daniel and Shelby could use a break and this amazing opportunity to put a brand new roof over their children's home.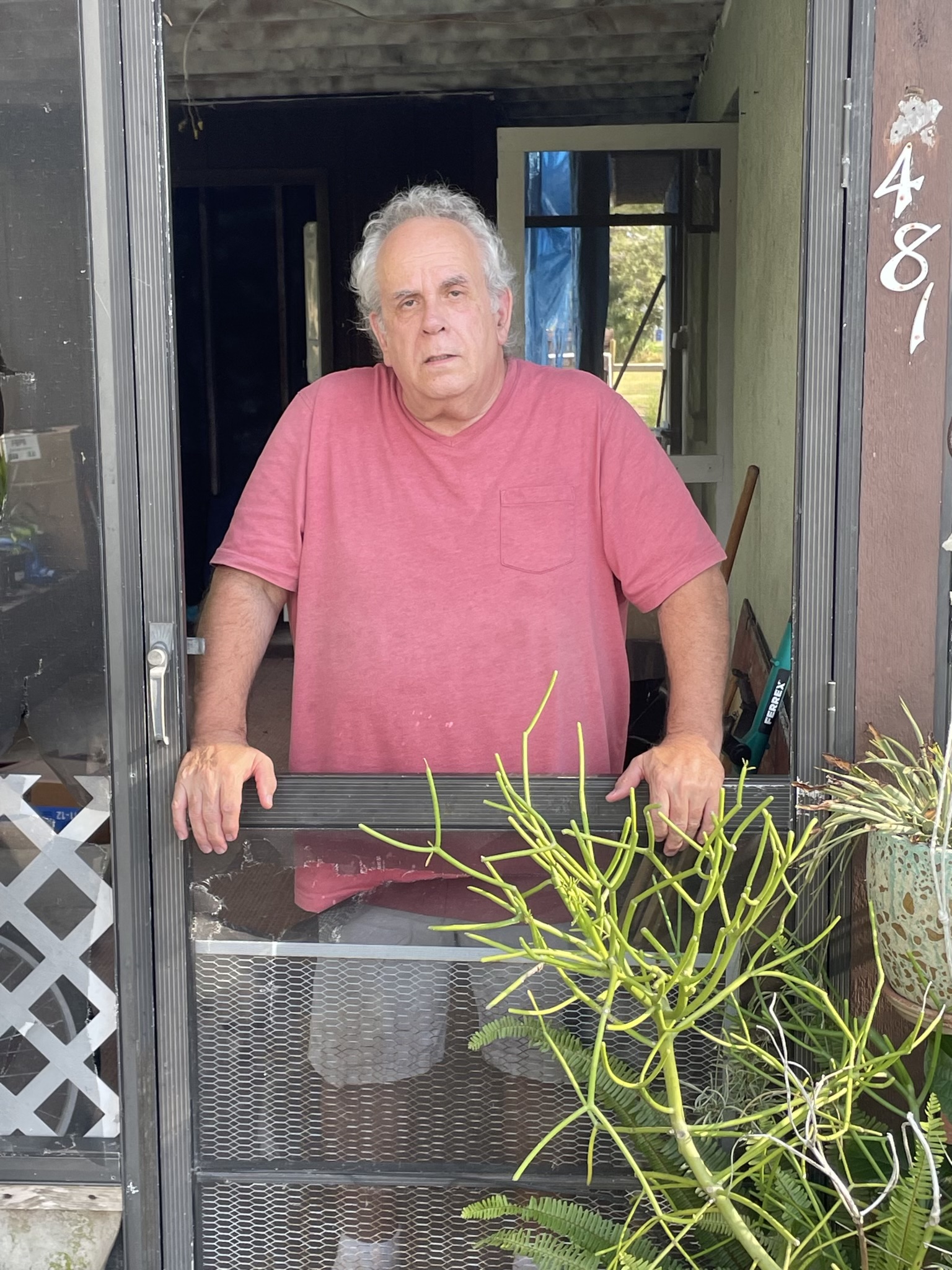 Don K.
Englewood, Florida
Mr. Keller has numerous health issues and has a hard time getting around. His insurance depreciated the roof so much and with his deductible he did not receive enough money to replace his roof. The little money he did receive he had to pay to a contractor to try and address the mold. They cut out the bottom portion of the drywall which he still has not been able to afford to get repaired.
He also applied to FEMA but did not receive any assistance. I'm sure his home still has ongoing mold issues due to the leaking roof. We are really worried his health has been affected. Hello, Per Don,  I want to thank everyone for this opportunity, as I have been living in Florida since 1989 my wife, Mary. We lived in Venice 6 years before purchasing a house in Englewood on Leach St. Mary passed away in 2014 and I continued living here till present day. Unfortunately hurricane Ian came through and caused damage to the roof, porch, and water damage inside.
Thanks again for this opportunity!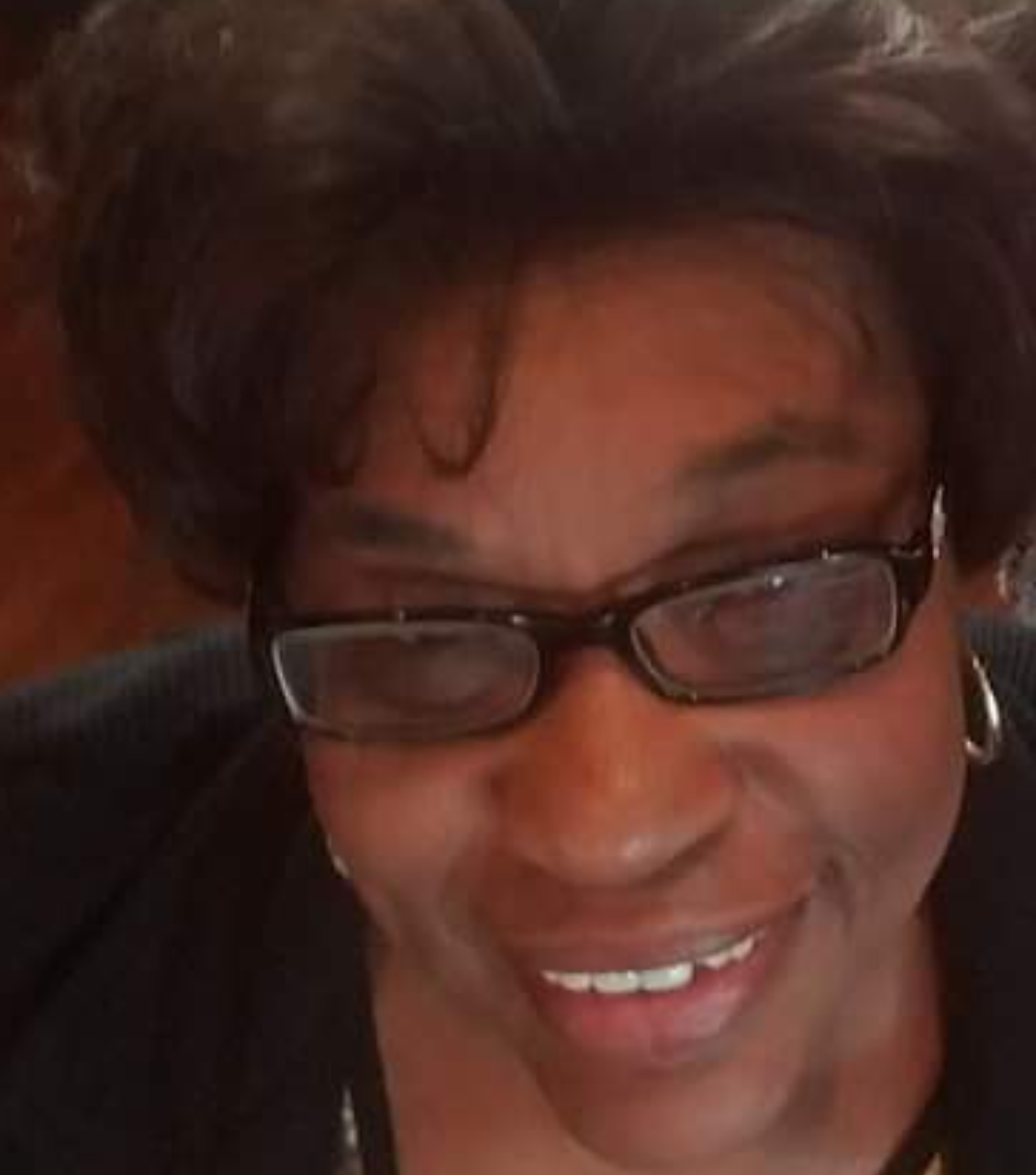 Doris S. 
Charlotte, North Carolina
To assist my mother that is older and she could really use the help. My mother has raised my disabled sister all her life for 54 years. She really could use the help. God bless!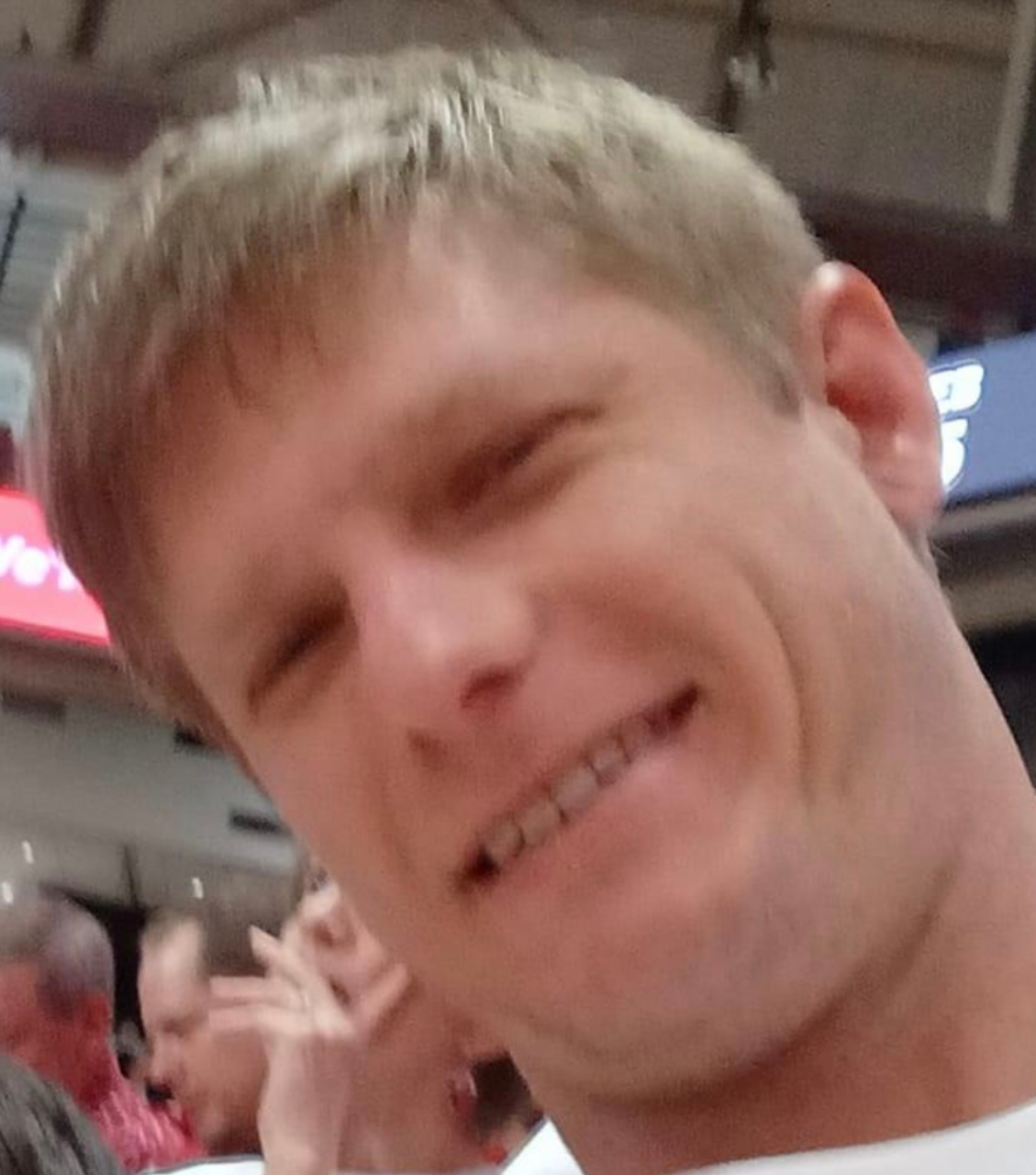 Kaleb F.
Farmington, Arkansas
He is a single dad on a modest income so having repairs or even money for cosmetic repairs done to his house is a blessing and encouragement to him!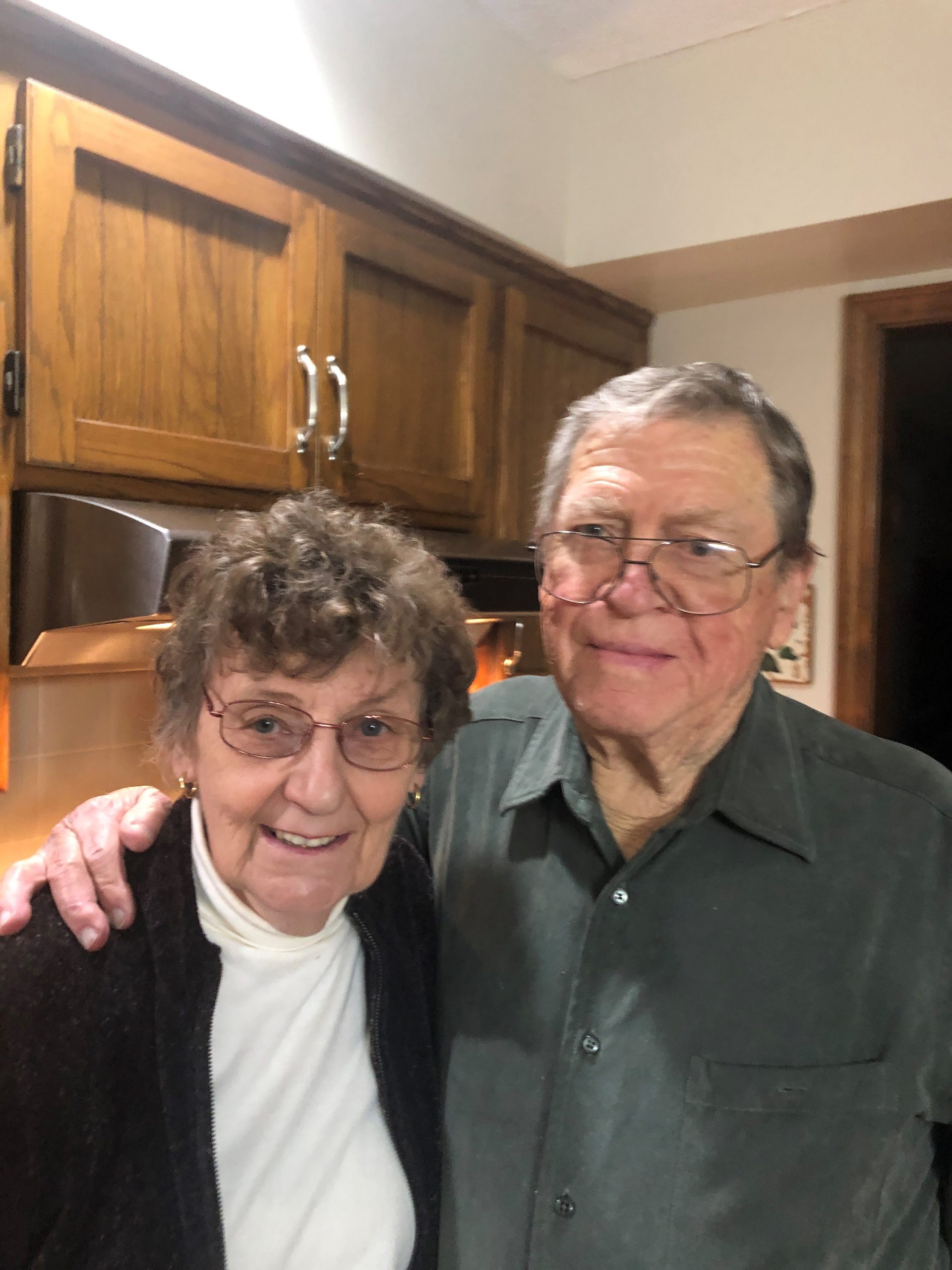 Howard & Roselea N. 
Olathe, Kansas

Roselea Retired from teaching in 1998. She is a Great-Grandma who goes to ALL her Great Grandchildren's games and is called "GiGi". Howard is 93 and retired in 2000. Howard is a Korean War Veteran with mobility issues, but he keeps going - following Roselea to games and Church. They are active members in the Lutheran Church near them and make sure their Grandkids and Great Grandkids are receiving some spiritual guidance.
The Economy ups and downs have really hurt their retirement funds - they are on a fixed income. Paying for a new roof will be VERY hard. In 2011, a Hail storm hit the area and all her surrounding neighbors had their roofs replaced. Her carrier denied their roof. It is 20-25 years old and in dire need of replacement at this point.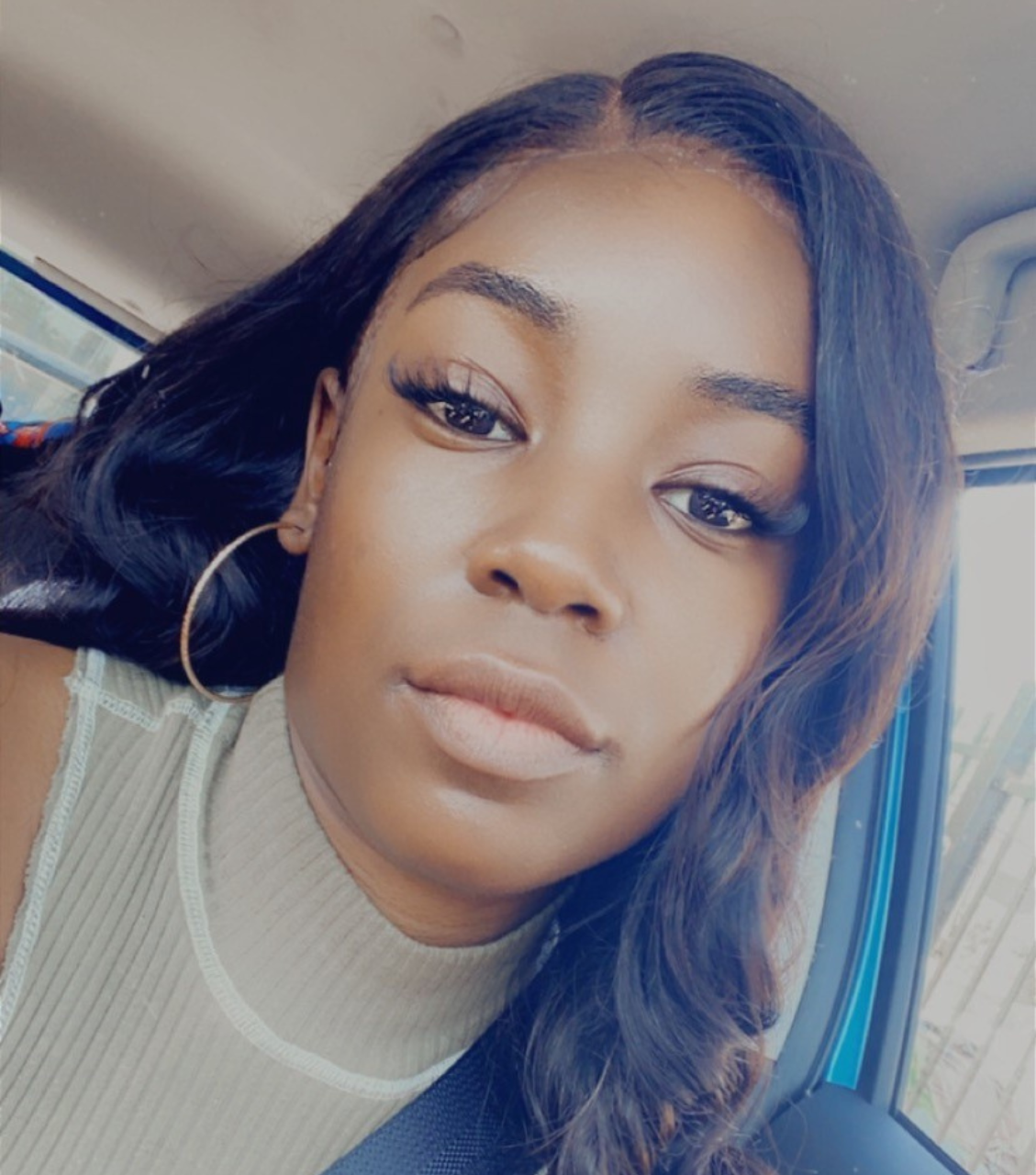 Jada M. 
Grandview, Missouri
Young, first time home buyer. She is facing regret as she has issues that keep arising in her house. Leaking ceiling in the bedroom is one of the issues. The roof is very old but it did pass inspection. This young lady has worked so hard in her life, it would be an absolute blessing to be able to gift this to her.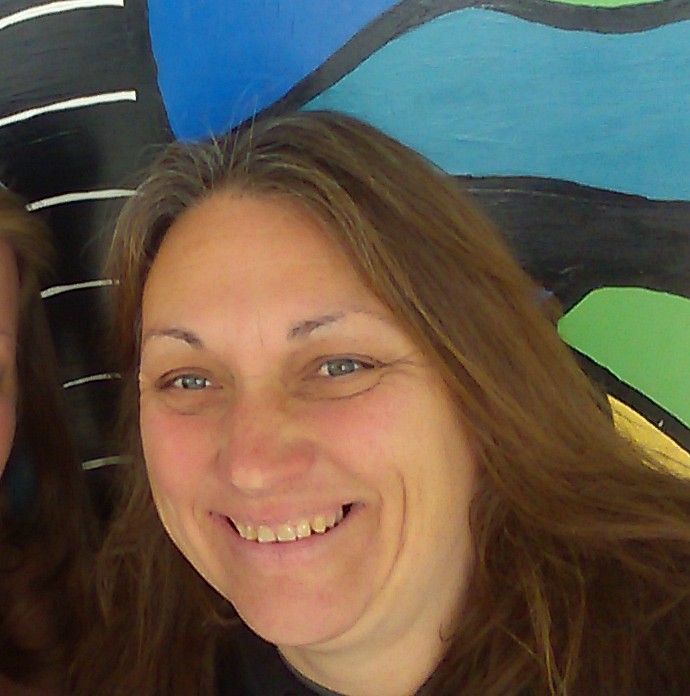 Theresa O.
Vanderbilt, Michigan
She has been nominated but never wins. She needs a rough so bad. There is so many leaks in her house and she is a single mom/grandma. She deserves to have her rough taken care of for her.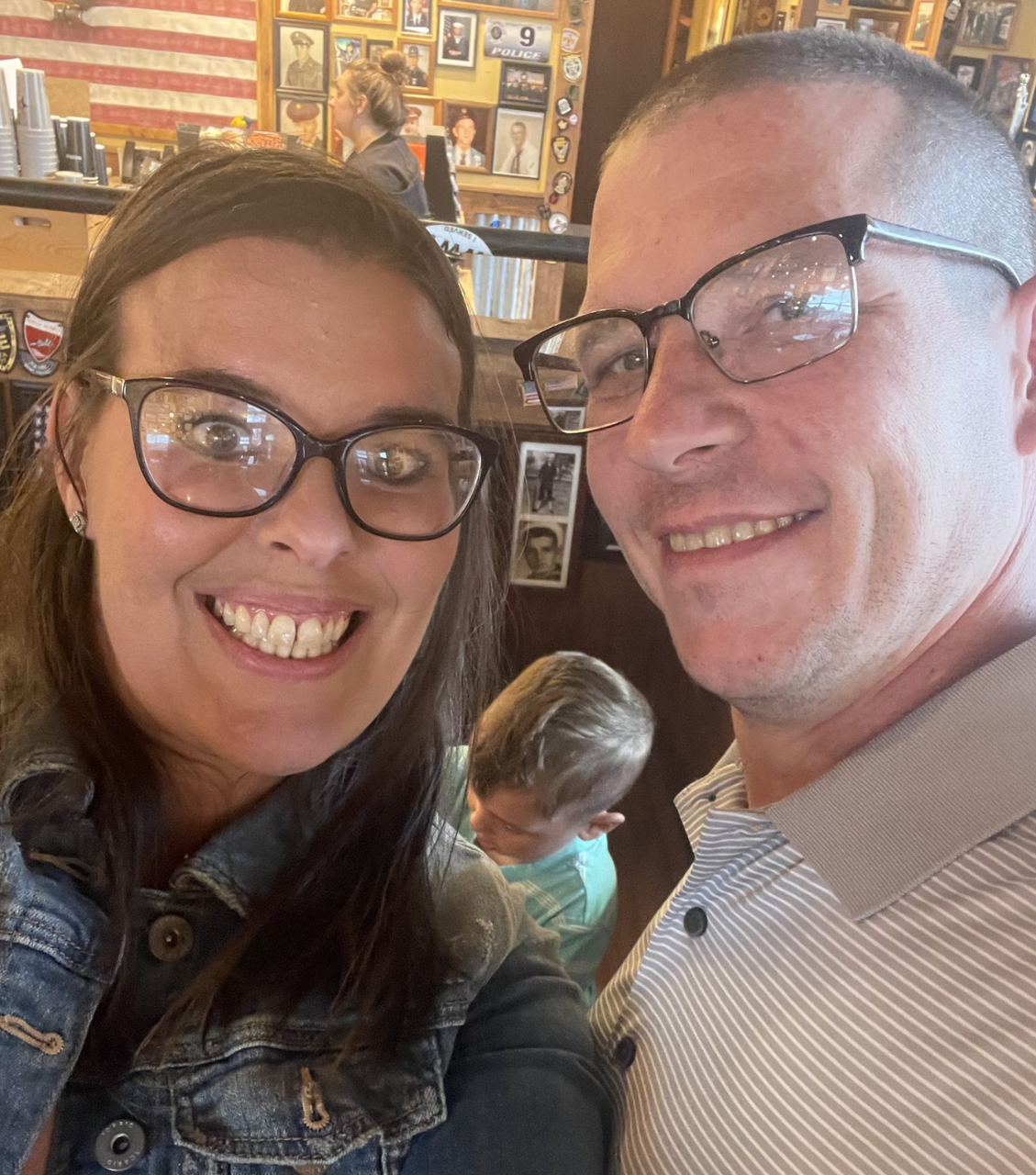 Jennifer K.
Akron, Ohio
She has been battling with the insurance company about factual wind damage that was done by 70mph winds and the insurance company is refusing to pay to fix the roof blaming it on workman ship which is not the case the have refused her different inspectors refused her different adjusters and only willing to cover half the siding and the garage roof and can barley afford to pay the deductible let alone the replacement of the roof.
Jennifer is a hard working mother that pays all the bills and raises a 5 year old she recently had the siding done after 4 months of fighting with the insurance company and had the general manager of aspen in Akron Ohio find wind damage on the roof that needed addressed and repaired by the insurance company and they straight up refused to do anything about it along with the roof is against code and she was never told when she bought the house at the end of January of 21 the insurance company didn't even want to do the siding they just wanted it fixed and couldn't be just fixed it had to be all replaced but the gm worked his magic and replaced the siding for her now she has to battle to switch insurance company's that would treat her properly when it comes to a claim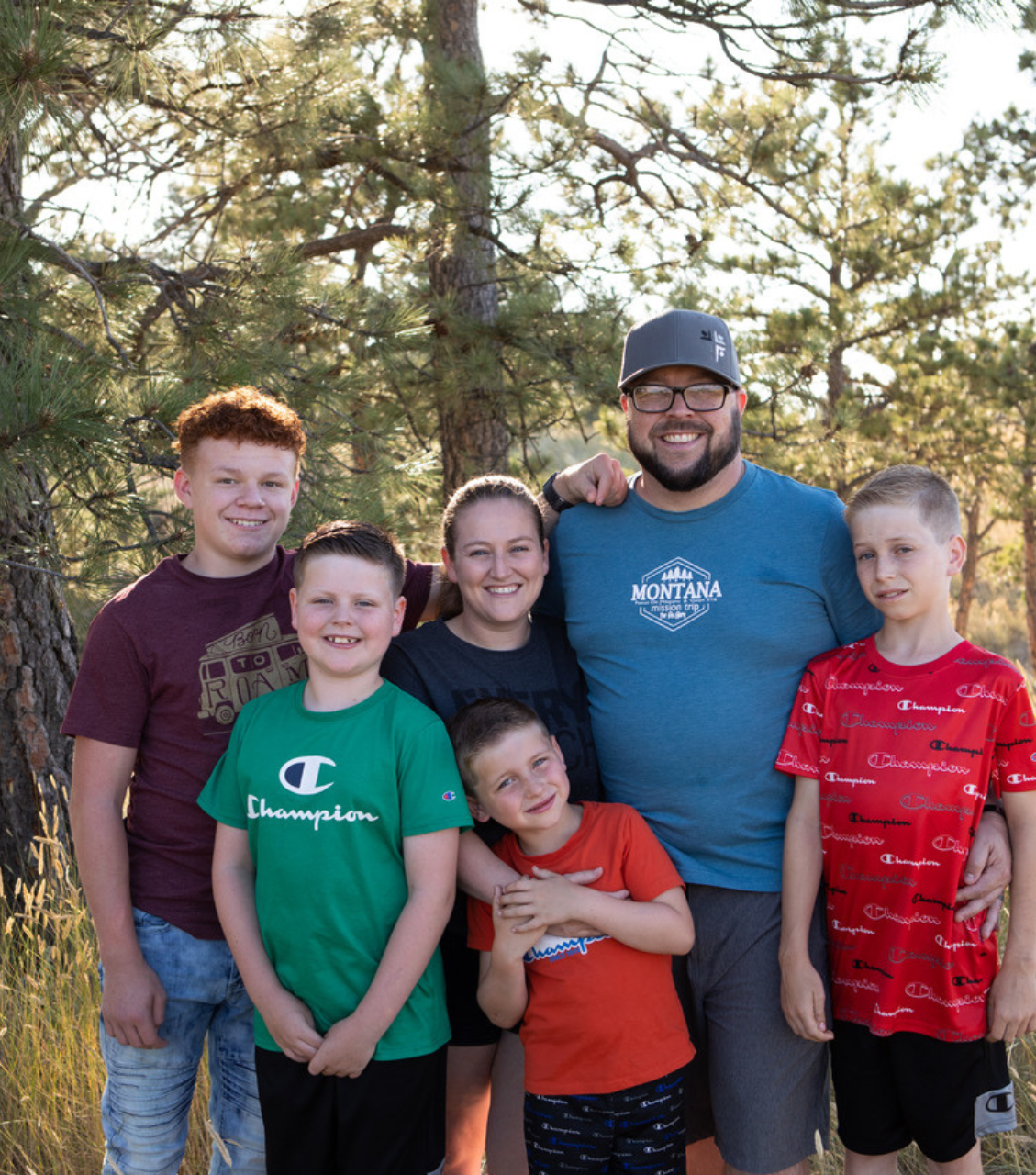 Jeremy & Veronica B. 
Billings, Montana
Jeremy and Veronica Bourne have given tirelessly and unselfishly to their community. They planted a church about 5 years ago in south Billings Montana. This part of the city is largely impoverished, under-served, and crime is on the rise. Other city dwellers won't even come to that side of town but Jeremy and Veronica moved their family there to serve. They do so with very few resources but use every opportunity to serve their neighbors.
On a family level, life isn't smooth sailing for the Bournes. They've been foster parents to children in their community and continue to pour into those families. They have children with varying needs and trauma that require different support levels than the average kiddo. Being foster, adoptive, and biological parents to their crew comes with many challenges.
While they continue to serve the church both in building and in spirit, their home is giving more challenges that the family is trying to overcome. They had roof damage from a large hail storm previously and hired a local contractor to replace their roof. They thought the contractor was trustworthy and had their best interests at heart. Soon after the replacement, they learned how false that belied was. They now have multiple leaks inside their home from faulty work and they've since learned the contractor is out of business and imprisoned. They have no recourse and now are trying to patch what they can to prevent further damage as their insurance isn't covering the faulty work. Living with pots to catch pouring storm water is no way to live.
The family experiences so many difficulties on a regular basis. They could use a break and a safe home to help them rest, have refuge, and to be able to continue their ministry. This neighborhood needs them!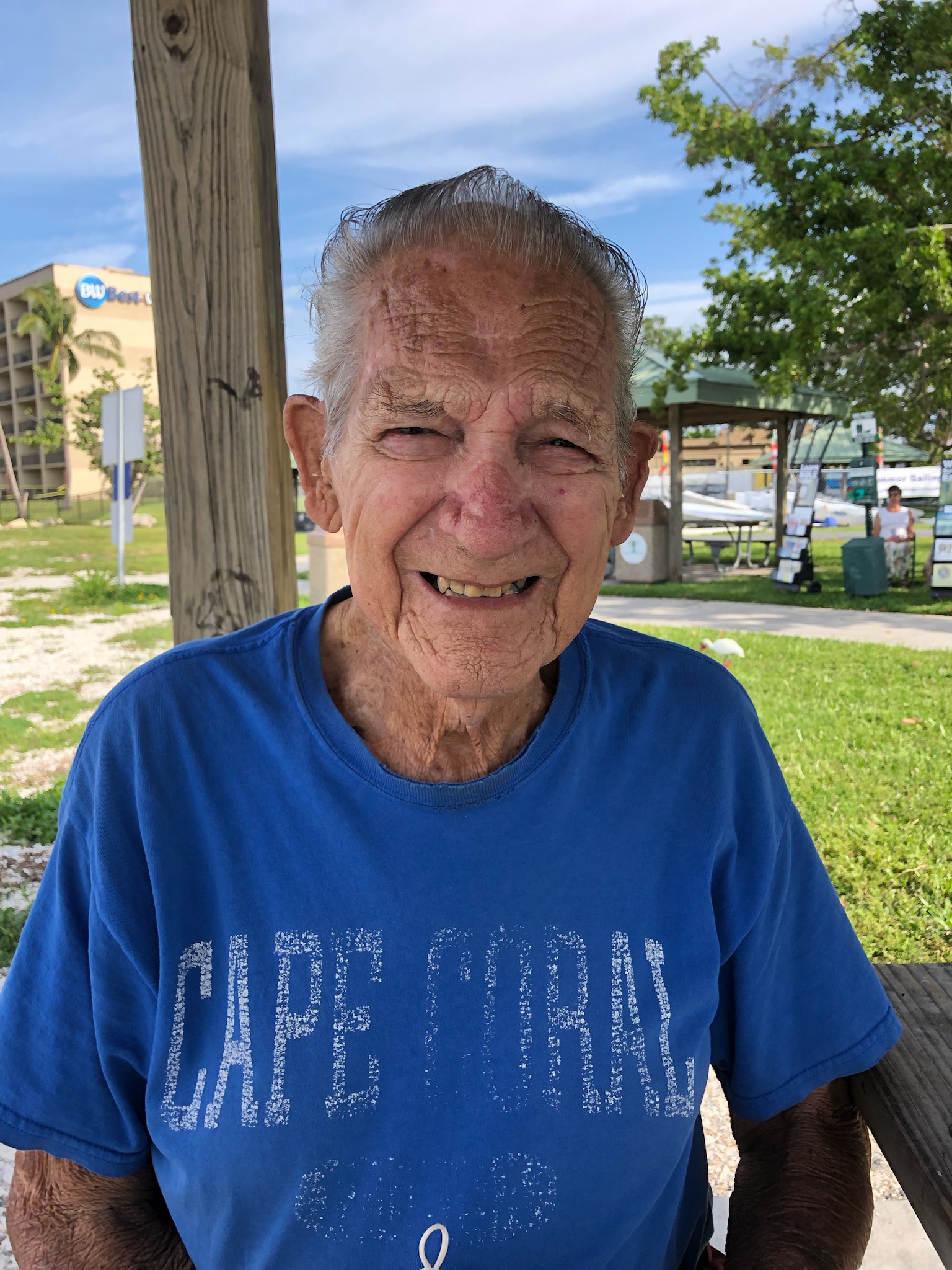 John S.
Cape Coral, Florida
John is 93, has no insurance. His home was damaged during hurricane Ian. He has outlived pretty much all of his family. I met a neighbor of his at the pier who helps him out and gives him some company.
John is a veteran, I cannot imagine a better way for us to give back than to help this elderly veteran out!
---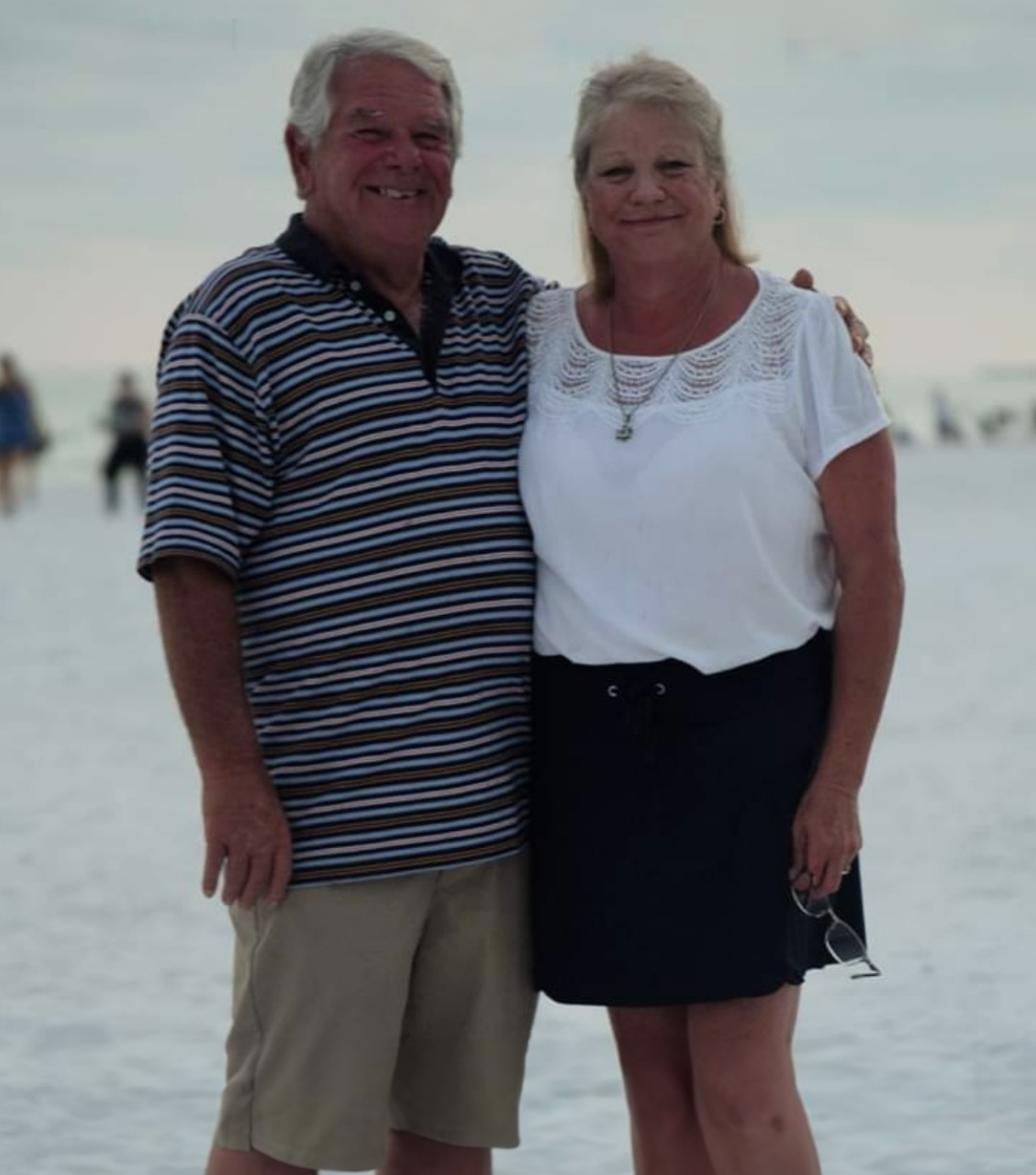 John & Pam Y.
Brighton, Tennessee
I recently turned 63 and have been a carpenter 50 years. As soon as I turn 63 my employer began to yell, ridicule me and took away my salary and put me hourly bc I had to take off 2 days to take my 80 and 85 year old Mom and Dad to the doctor. He demanded that I give him weekend work for he moneuy him free work to make up the pay I received before salary taken bc I got paid and he said that if was not ok for me to take off to take care of family! He said my job came before family. Since I took 2 days 6 weeks off to care for my family, he was going to pull me black to hourly employee status. He said he would pay me ongoing for missing work to care for family and remember.... YOUR JOB COMES BEFORE FAMILY ! That really hurt me because my family will always come first.
We live in a 2012 module home.; it's small but it's paid for. My daughter lost her job and not working.  We had tornadoes and high winds on Friday 3/31/2023. We already had had roofing paper covering some place that had previously leaked.  We need a roof so bad right now but we don't have the money for a new roof and know that it's just a matter of time before our roof and ceiling in our will be destroyed bc of more and more leaks.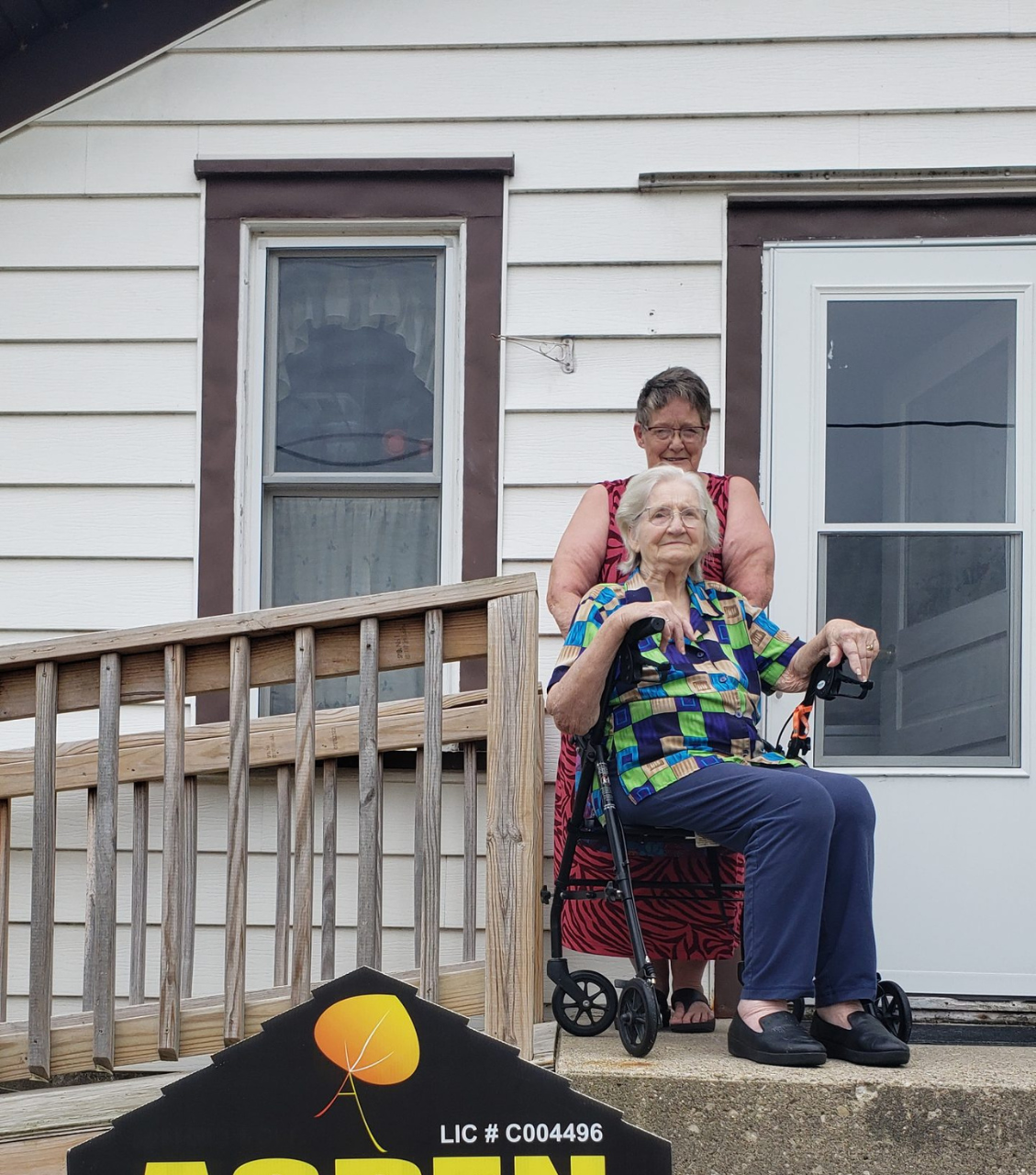 Kathy M. 
Grinnell, Iowa
I met Kathy and her mother Pauline early on in the storm season. They were 2 of my Mother's Day inspections I did where I gave pink roses for letting me come out on that day.
Turns out back in the day Kathy used to do custom painting on houses around town in Grinnell. Not just any painting though, she did some of the coolest color designs on the older houses in town. These art designs really bring a lot of flair to town and I wanted to help her on her own project.
Kathy's inspection revealed damage to all roofing, siding and gutters, unfortunately her carrier wouldn't cover cosmetic damage for the metal siding and gutters, but would cover roof. Unfortunately it only covered a small amount due to it reverting to an ACV policy that was at the end of it's life.
We were unable to get to a point where Kathy could use her funds to at least have us do the roof project for her. As such, I am nominating Kathy for Covers 4 Others so she can hopefully get the roof replaced so she can still have coverage on that to protect her and her mother from the elements.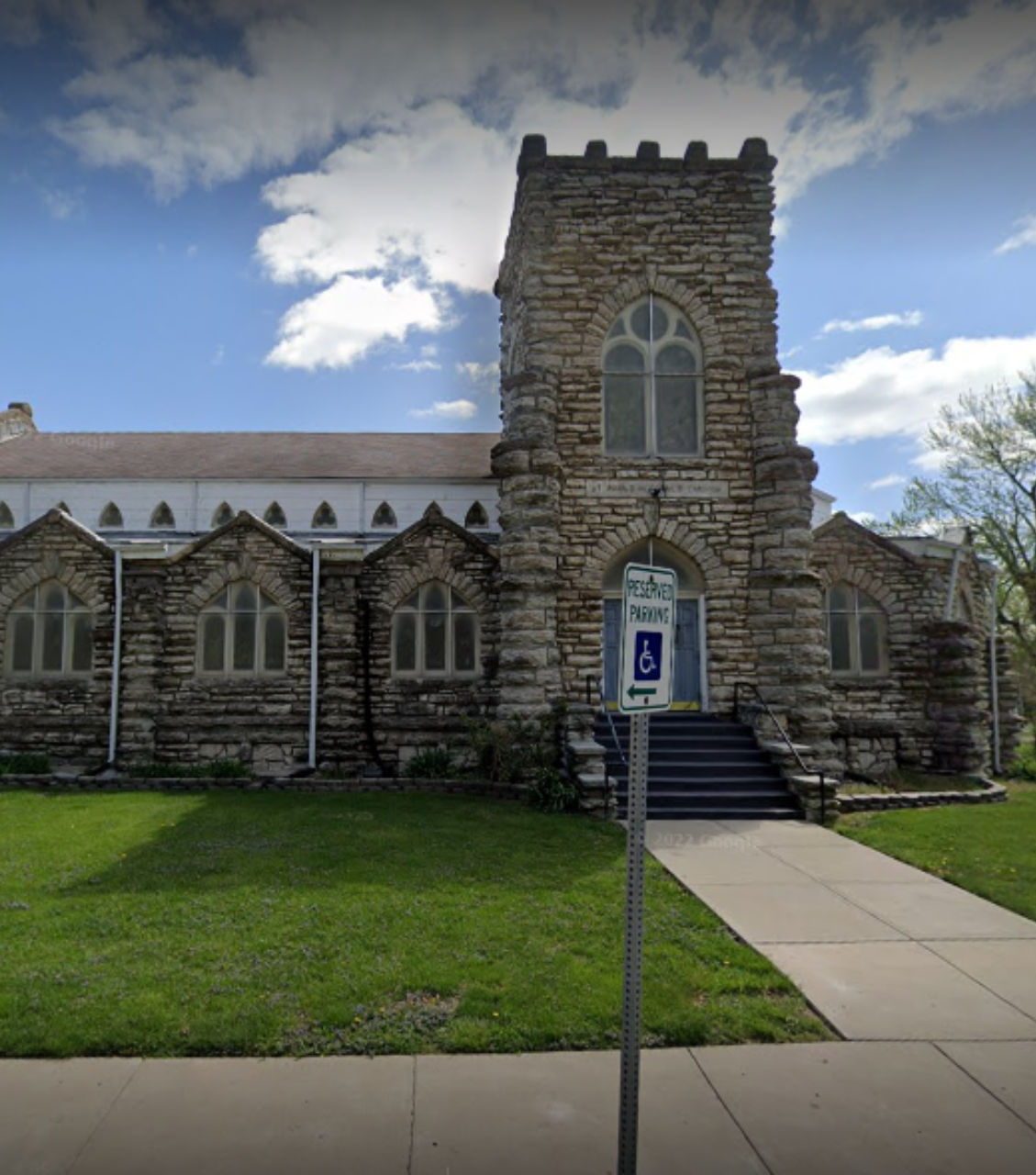 Mount Washington Missionary Baptist Church
Kansas City, Missouri
The church was a victim of arson. The fire damaged the roof and the sanctuary. We are in a community that is in desparate need of our church and we have been able to feed 3,000 people a month through our outreach program.  Now without the church being open we are not able to help the community the way we need to. Not only do we feed the community daily, we have a men's shelter next door to the church, that rehab men recovery from addiction.  Not having the church there is impacting more than just the members, but the entire community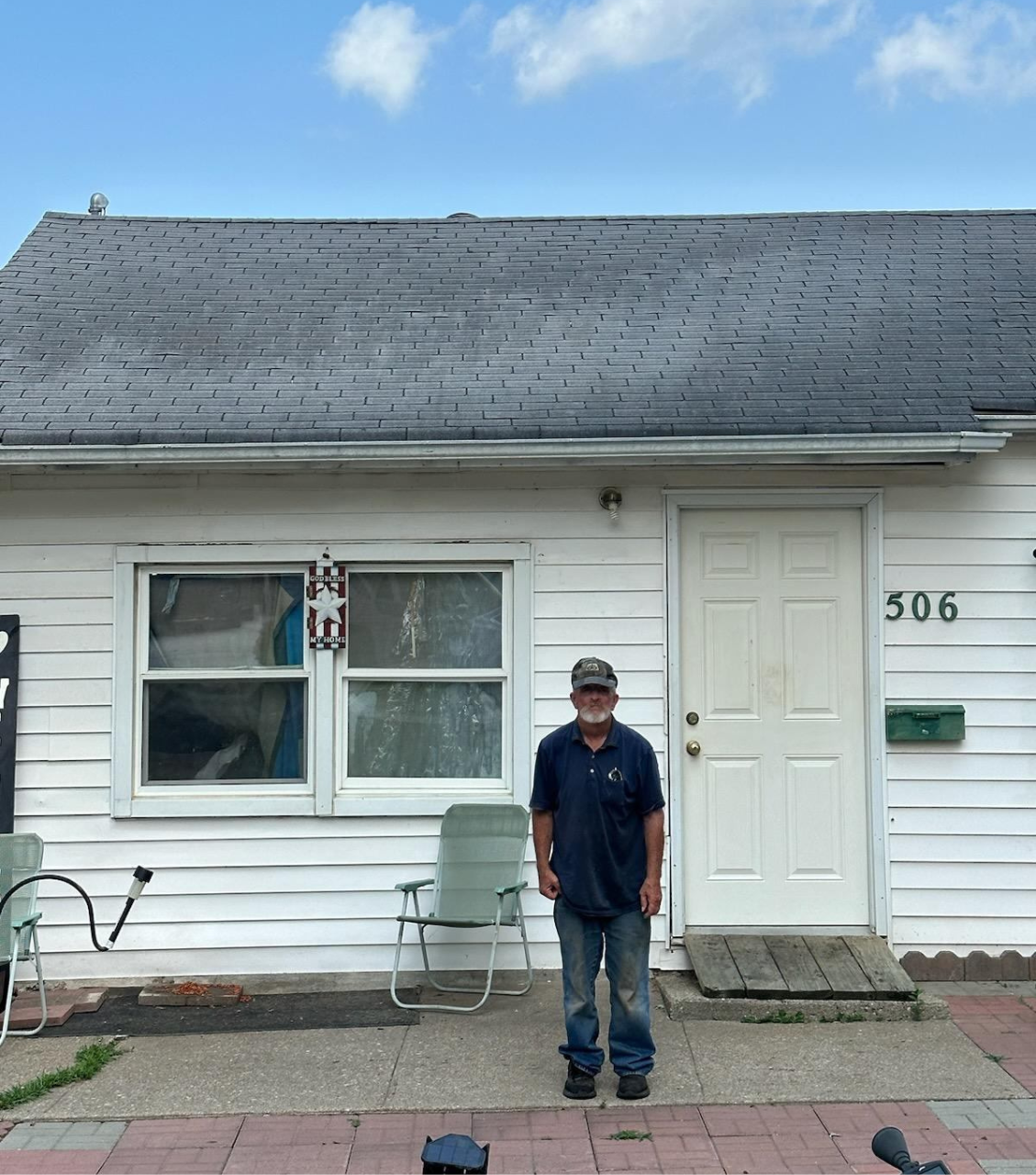 Kenneth O.
Newton, Iowa
Kenny and his wife purchased their home in 2006. Most people may not have known Kenny and his wife but would recognize them as Kenny would push his wife who was disabled in a wheelchair around town to go wherever they needed to go. They were never apart. His wife passed in 2019, Kenny now rides his bicycle collecting cans. Kenny his has limited ability to physically work.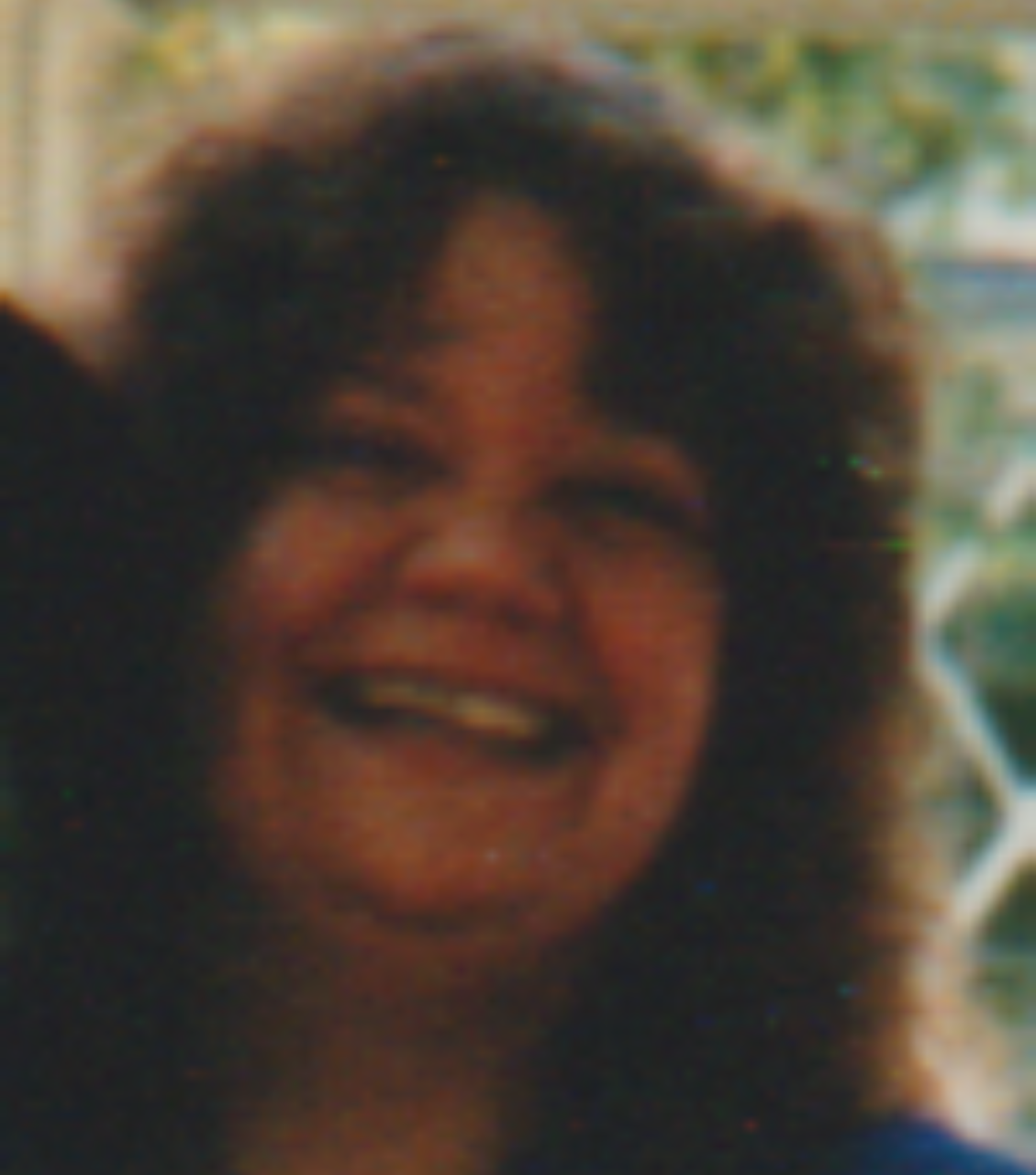 Leslie M.
Akron, Ohio

Leslie McCrea of Akron Ohio is retired after serving as a  librarian for 30 years. She has a kind and generous heart for her family and friends.
Early on as a Children's Librarian  she brought joy to children and adults,  helping  many build a love of reading. 
Her  dedication and passion has also kept her involved in cat rescue over the years.
As in life surprises can happen such as health issues,  plumbing problems, etc. which can leave one without the resources for replacing an old leaky roof. Ohio winters can be tough on a  roof. We hope you'd consider voting for Leslie to relieve her of this burden.  Thanks kindly!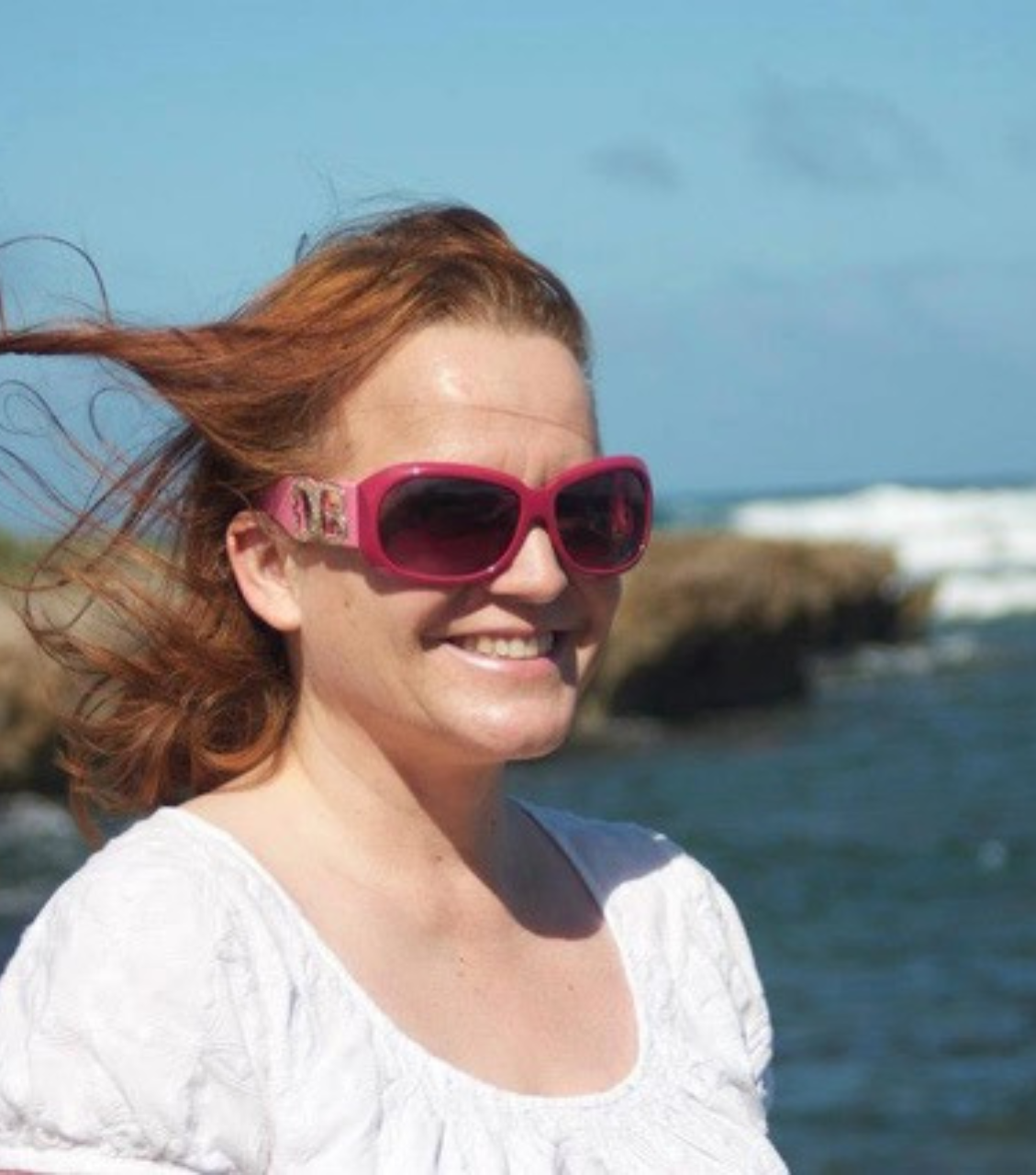 Marybeth B.
Old Hickory, Tennessee

Tirelessly gives to help preschool children develop life skills and education. She needs a roof and can't afford it.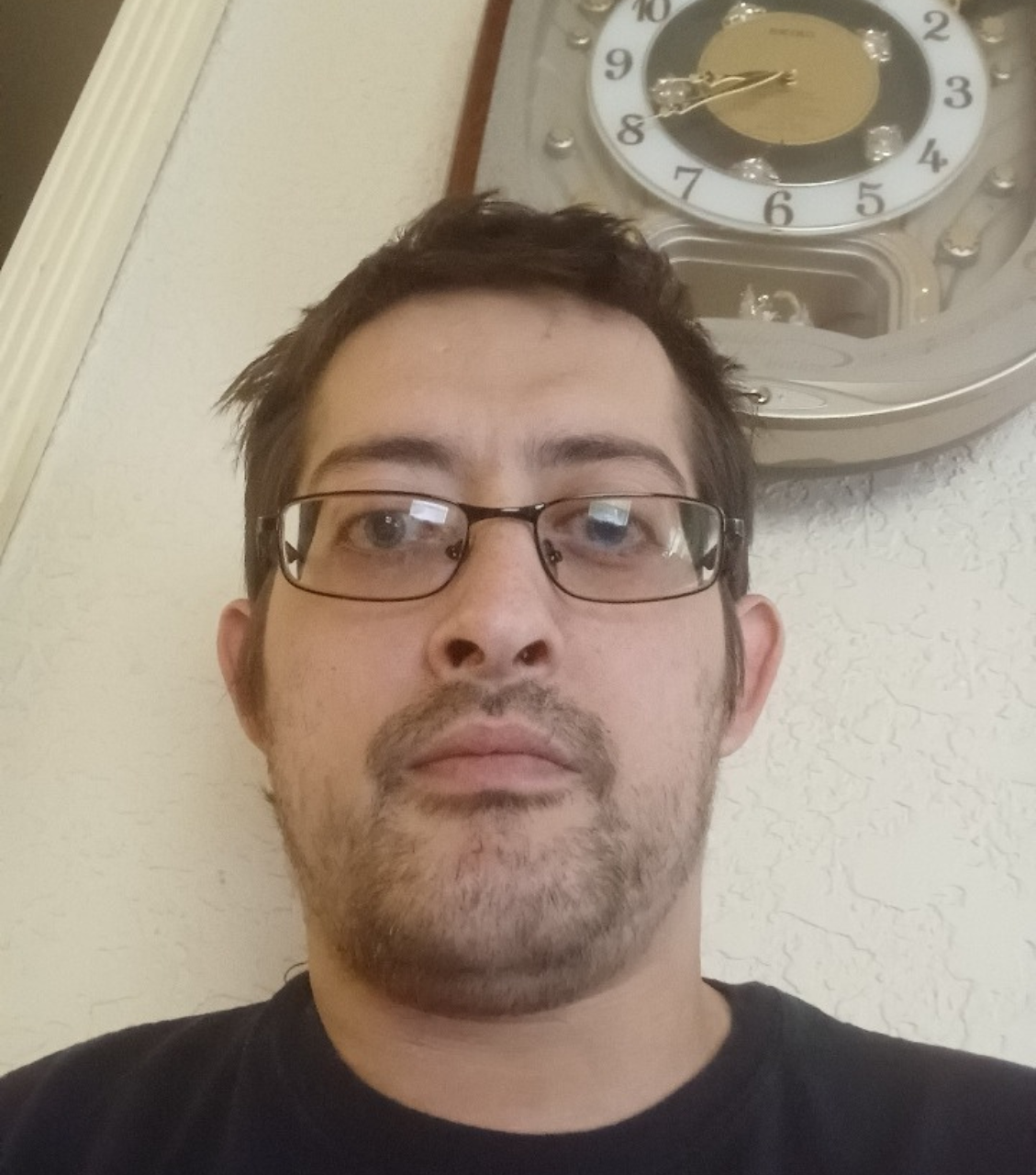 Matthew T.
Northport, Florida

Needs new roof, hurricane ripped the shingle, no insurance on roof to replace it.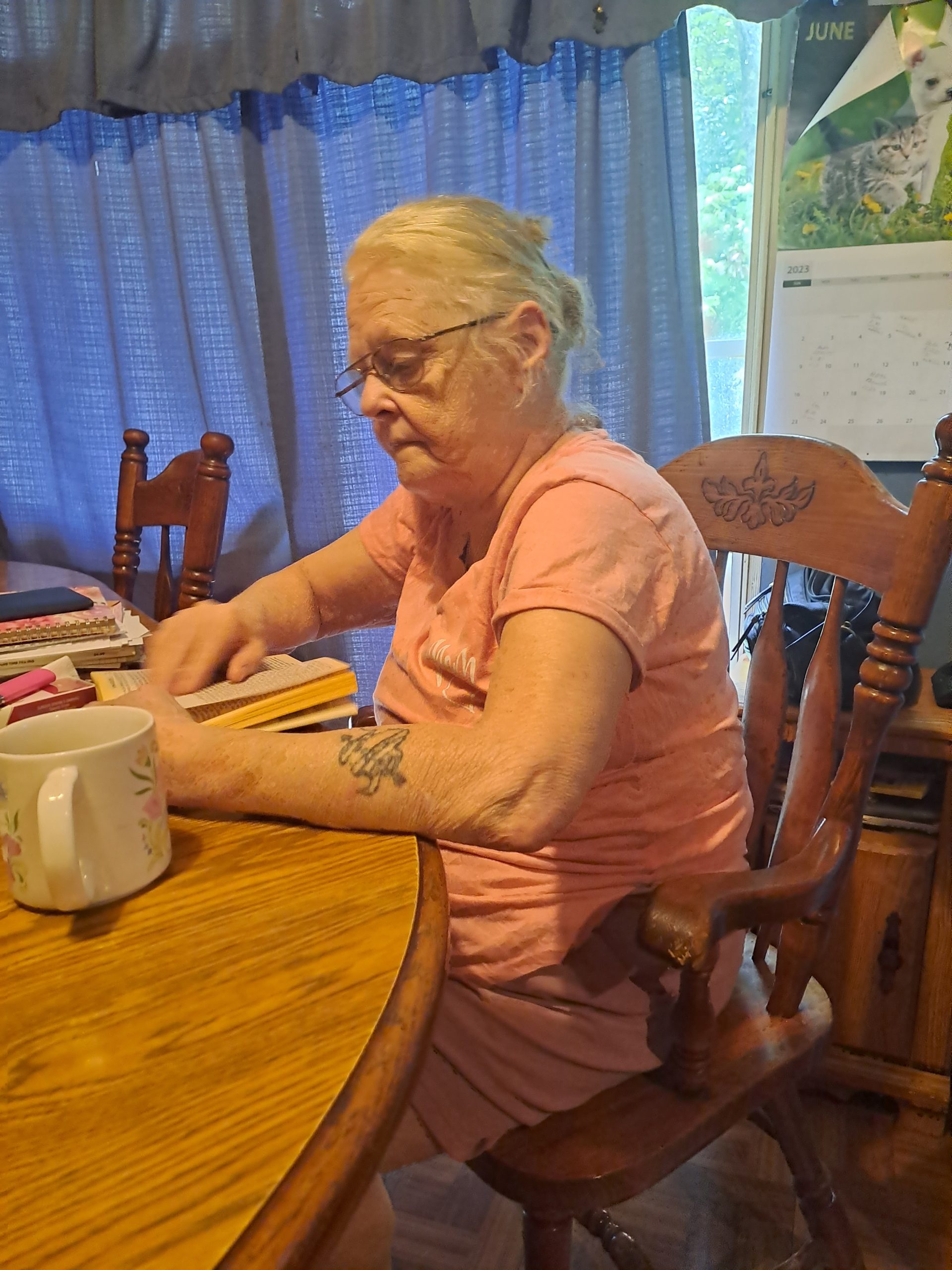 Pam H.
Gillett, Pennsylvania

Their roof was bad before Pam's husband Carl passed away from prostate cancer 2 years ago and it's been tarped once and now that is failing as well. The household has neither the cash nor the credit rating to get a new roof in any way. She wants to stay in her home until she does and I think it would be the greatest gift in the world to give her this one gift.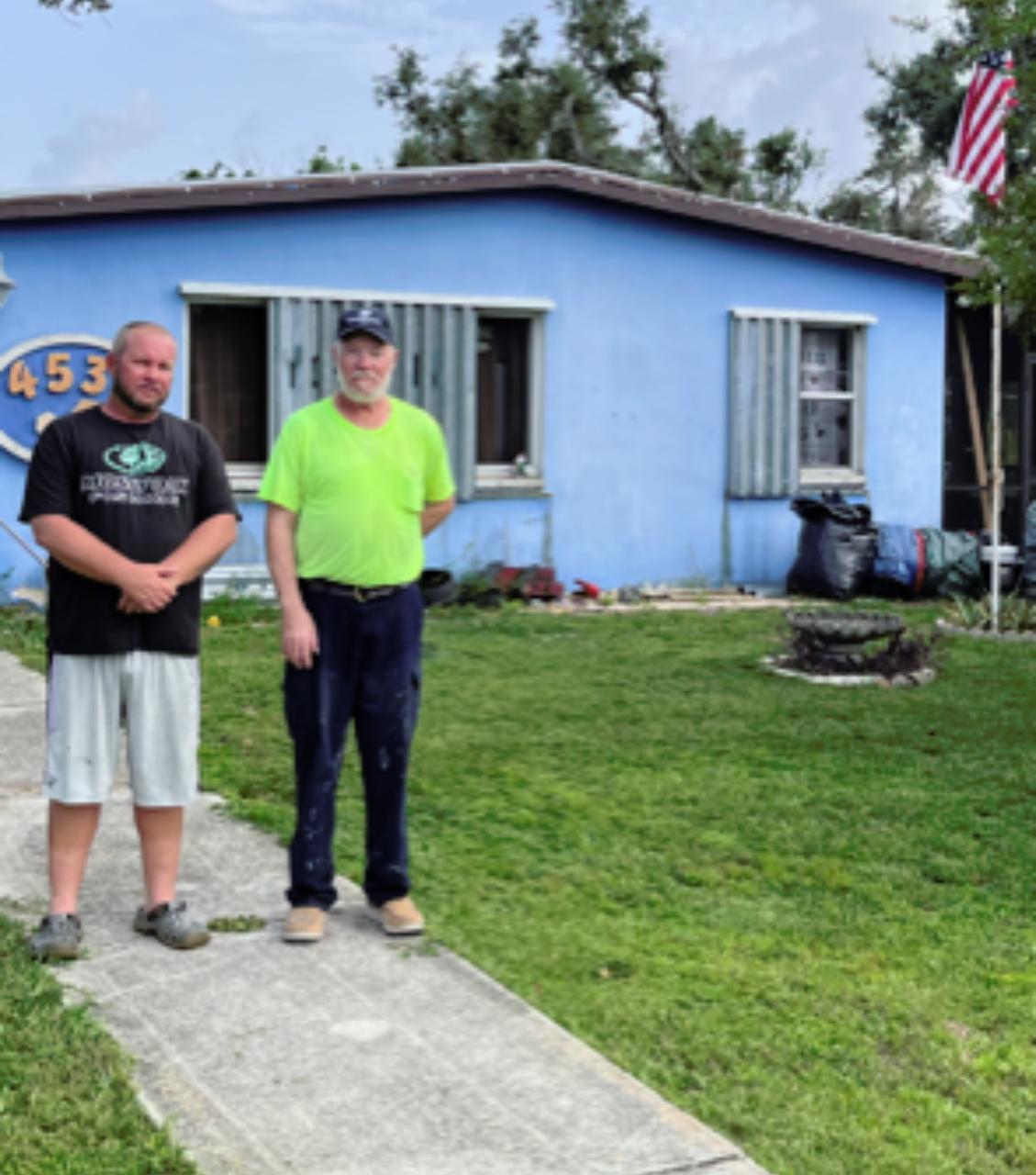 Richard N.
Punta Gorda, Florida
Homeowners wife died 2 years ago and the home was in her name. While going through probate he lost insurance coverage on the home and it was not covered during Hurricane Ian. He tried to get financed through us but was not able to. He has multiple leaks in his home due to the tarps deteriorating and coming off due to winds.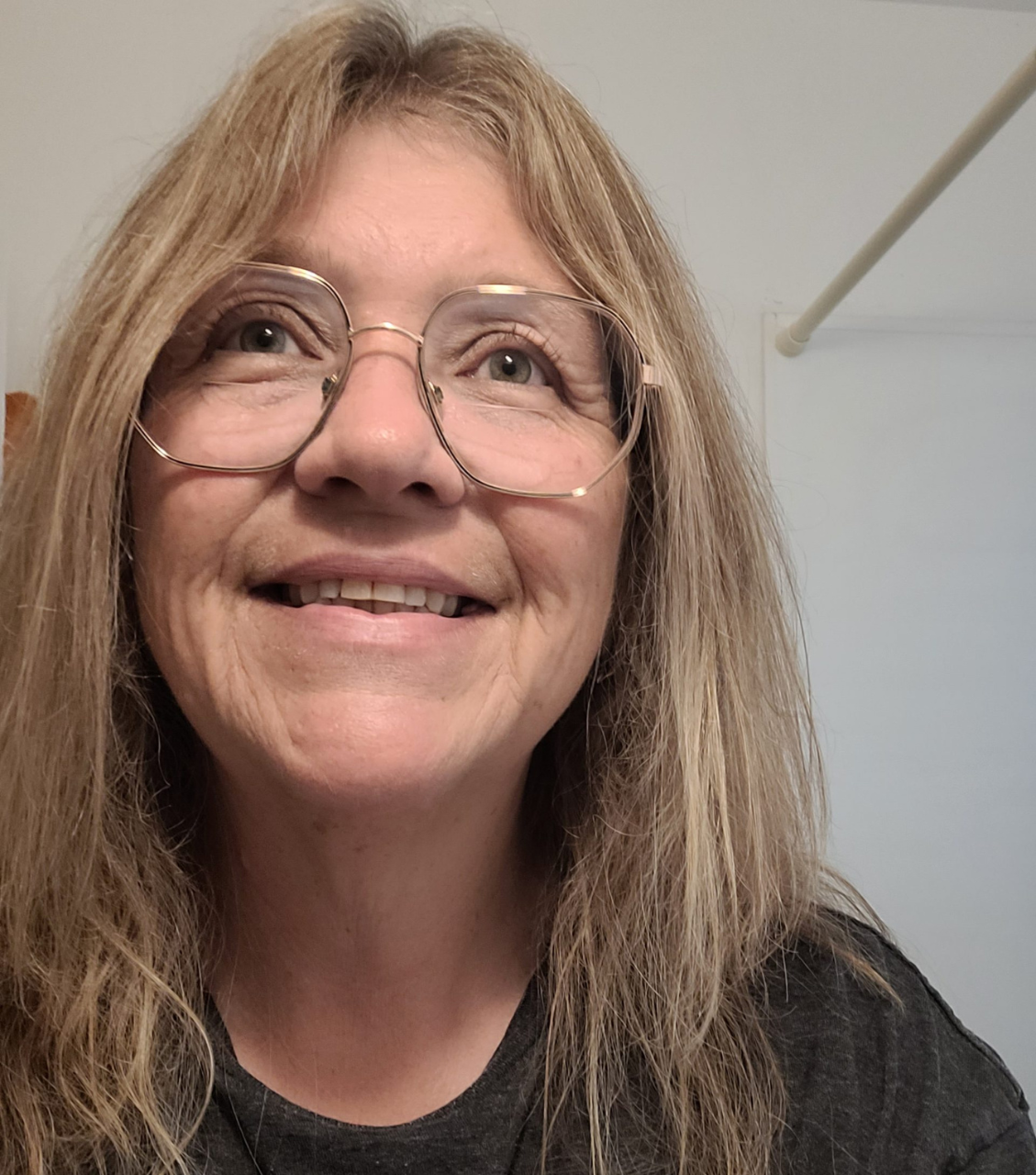 Sherry N.
Artesia, New Mexico
Single mom raising my girl without help. No state or federal assistance. No child support. Bought a small home when she was 6. Secured a small loan in January to help her move to Texas for a welding job. Flat tar/gravel roof has leaked over carport since I purchased home in 2009. Improper drainage on east/west ends. Would like to freshen up my house from top to bottom. Need to ensure there are no other leaks in roof. It's about 15-17 years old. Can't find any lender to originate a Title 1 loan in NM. The roof and exterior repairs will be the most expensive. I can afford the roof or possibly the interior, but not both. The house is site built about 60 years ago. Increased cost of everything means one or the other. Paid off debts from raising my independent girl. Now it's time to take care of mom.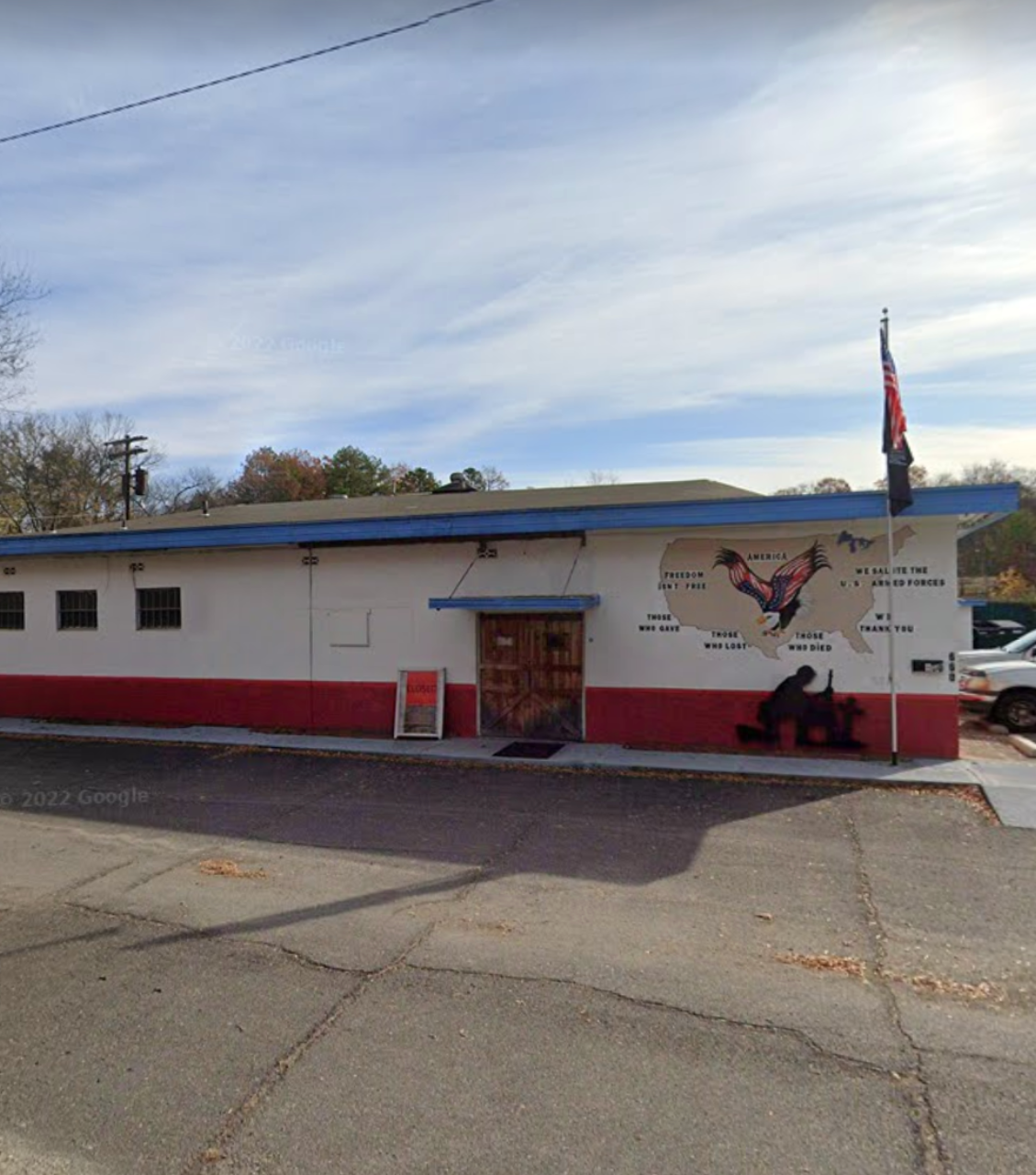 Hot Springs VFW
Hot Springs, Arkansas
Giving Back the Veterans of Foreign Wars.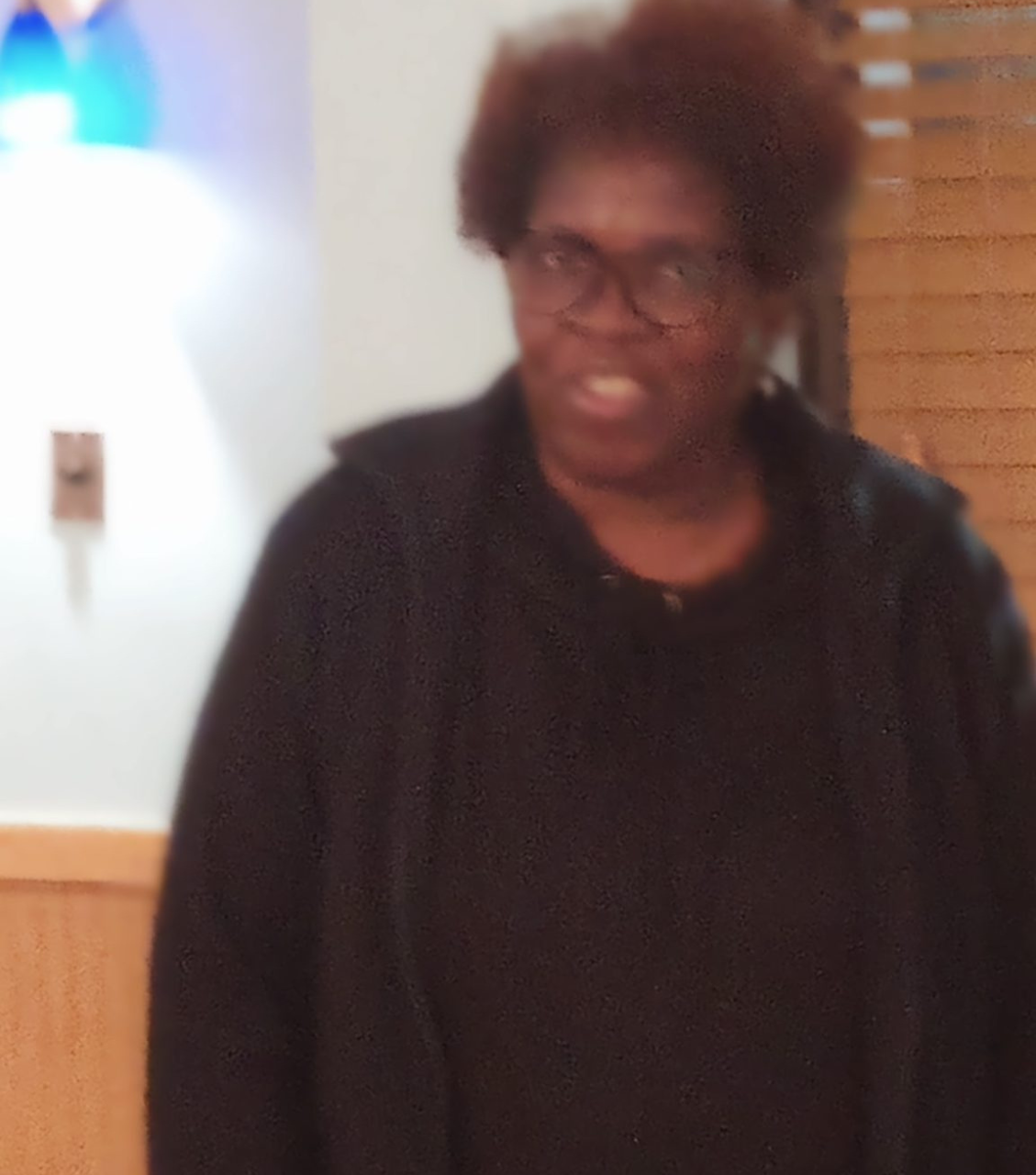 Alice F.
Atlanta, Georgia
My sister is stage 4 cancer of the breast and tumor on her liver. Forced into retirement of 25 years with the City of Atlanta Police Department CSI unit Most of her money covers her out of pocket expenses and her medicines and treatments. Truthfully, my sister, inspite of all this, helps my mother and brother by taking them to doctors. Her house is in bad condition. Please consider helping her.
My sister Alice Flemister was nominated for a free roof because she was forced to retire from her job of 25 years with the City of Atlanta Police department as Crime Scene Investigator after finding out she's stage 4 breast cancer and later finding out she has a tumor on her liver. Despite her physical challenges, she still takes care of my older brother ensuring he gets to the doctor appointment as well as our Mother's appointments, managing their affairs while she's goin through treatments herself. Unfortunately, the cost of care is more than expected. Therefore, she can't afford the necessary repairs needed on her own home.
My Sister is also a Breast Cancer survivor and advocate for Breast Cancer Awareness sharing her story and encouraging others while their going through treatments. Very lovely individual and loving even when she's not feeling the best herself she remains selfless.
That's why I nominated my Sister
All nominee information was provided by third party nominators. Regarding the voting process, Aspen Contracting, Inc. reserves the right to withhold information including, but not limited to vote quantity, frequency and source. Aspen Contracting, Inc. does not discriminate in its Covers 4 Others program on the basis of race, color, national or ethnic origin, ancestry, age, religion or religious creed, disability or handicap, sex or gender, gender identity and/or expression (including a transgender identity), sexual orientation, military or veteran status, genetic information, or any other characteristic protected under applicable federal, state or local law.